Team Managers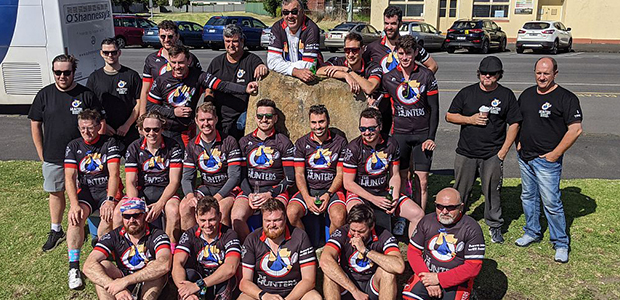 Team make up
Teams usually consist of 8 - 12 riders from novice up, who are willing to train up to the standard required for the ride itself. The team then needs to divide up into sub groups of generally 2-4 riders of similar ability who relay with the other sub-groups in the team for a distance of 20 to 30 kms at a time.

It is expected that teams follow the correct rules of relay - just like passing the baton, as one group arrives, the next group then leaves. This provides the challenge for the team to complete the event as close to 24 hours as possible.

In choosing your team, it is often good to enlist someone with a large community, work or social network, e.g. CEO, DON, Councillor, school teacher, business person, etc. They may be an unlikely cyclist to begin with, but with some training, they can be a very good member and can help to raise the team's profile for publicity and fundraising purposes.

It is recommended that each team appoint someone for each of the following roles:
- team management
- support crew
- fund raising.
This enables the M2M co-ordinator to more easily assist and support your team in these areas.
Team management
Teams should develop a good rapport, and where possible consist of people who can train together at least once a week. They may have a common interest, eg sports club or work mates.

Above all, remember this ride is a challenge; do not leapfrog your team. This behaviour only cheats your sponsors and destroys your team morale.

Don't hesitate to ask the M2M Administrator, a competitive cyclist or someone who has done this ride before for help with your training, bike set-up, food, clothing, etc.
Medical units will be strategically placed throughout the ride, but it is advised for all teams to carry their own First Aid equipment.
Team management on the road
Do not waste time on changeovers. Teams should not have too many riders on the road at the one time, to ensure riders get enough rest before they do their next stint. You need riders to pace with, but you can join into a bunch with other teams of similar ability, so, 2 to 3 riders at a time means that your team does not have to changeover as often, thereby conserving energy.

Riders usually ride in pairs, so that they are on the bike for example, 1 hour, followed by 3 hours off, for a team of 8. A team of six would need to be a little stronger so that they can ride for 1 hour and have 2 hours off. A team of four would need to ride one at a time for an hour, resting for 3 hours, unless they were very fit, in which case they could ride in pairs, 1 hour on and 1 hour off.

Riding 1 hour on and 3 hours off would mean each rider would cover approximately 130kms out of the full 520km ride. If there are stronger riders in the team, they may elect to do longer relays, giving weaker riders a longer rest. No set distance is laid down for relaying, and change overs may be altered to suit the location of towns, wayside stops and riders' ability, but 20 to 30 kilometres is generally a comfortable distance for each riding stint.
Team managers should also read
Accommodation options