Event Frequently Asked Questions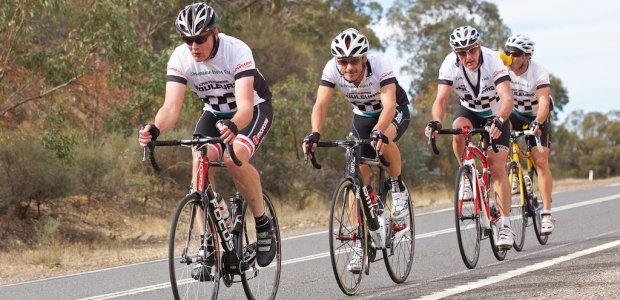 Some of the common questions which we've been asked about the event.
How do I pay for my registration as a Team Member (Rider or Support Crew)?

Your Team Captain will register your Team and once "Approved" will send out to all team members a link on which you can then register as either a rider, supporter or both. You will also be asked to pay the registration fee via credit card at this time.

Do I have to register if I am a Team Volunteer or Support Crew?

Yes, it is important that we know who all of our volunteers are, for several reasons:

To make sure we have all of your contact details correct so we can get in touch with you and update you on news and issues leading up to the event.
We want you to be a part of the M2M Volunteers Team, and have the opportunity to fundraise for your nominated Health Service.
Most importantly - our insurer and the Police & Emergency Services demand we have the necessary information in the case of an emergency.
Finally, it assists the M2M organsiation to ensure we have the safest possible environment for our Teams and Support Crews.

How secure is my transaction?

Protecting your personal and order information is a priority at M2M. We want you to be able to register and order from www.murraytomoyne.com.au with total confidence.

As such we have created a secure transaction environment. We use secure sockets layer (SSL) technology – our online ordering system is the industry standard for encryption technology – to protect your online order information. SSL encrypts all information including your credit card and all personal information passed from you to www.murraytomoyne.com.au. Encryption provides you with security and peace of mind when your browser and local network supports the use of encrypted data transmissions.

What is the M2M pricing and refund policy?

Pricing

We have a large team of volunteers upon whom we rely on heavily to provide the M2M event and make every endeavour to keep our costs and therefore Rider and Support Crew registration fees as low as possible.

Refund Policy

To keep costs low, we also need to ensure resources are not wasted, eg ride signage, printed material, medallions, etc for registered participants who ultimately do not ride. To avoid this, refunds of $50:00 will only be considered up to Friday 13 March 2020.

Cancellations after this date will forfeit all registration payments, unless there are special circumstances. NOTE: Cancellation requests after this date must be made in writing to the M2M Administrator.

Substitutions can be made up to the start of the ride through the M2M Administrator, however all substitutions will need to register via the online link.

What are the dates for M2M in 2021?

The dates are Saturday 27 & Sunday 28 March 2021 and we'd love to see you there!
Return to Top