Posted 02 March 2021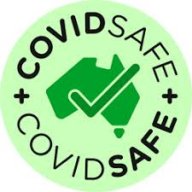 Murray to Moyne Cycle Relay: Sat 27 & Sun 28 March 2021
Registrations Now Open – 1 February 2021 – A Covid Safe Event
In this Edition: How to Register your Team. Covid – 19 Declarations, M2M Withdrawals and Refund Process, Event Cancelation Policy, M2M CovidSafe Strategy.
The Registration Portal is NOW Open. Team Captains can now Register your Team and then send a Registration link out to all your riders and Support Crew. Please follow the instructions carefully.
Event Registration Closes: Wednesday 17 March 2021.
Night Riders or Day Timers:
Saturday 27 March – Mildura, Swan Hill or Echuca into Hamilton ($110 per person)
Sunday Striders:
Sunday 28th March – Hamilton to Port Fairy Only ($55 per person)
Team Registration
Step 1: Gather the information required to register:
Your name and contact details as team captain and be prepared to organise the riders in your team.
The official name and donation contact at your charity (name, phone & email) - generally this is the CEO or Finance contact at the charity.
Your preferred team name.
Are camping at the Hamilton Showgrounds on Saturday night or do you need to book accommodation?
Step 2: Register the team online:
Step 3: M2M approves your team:
Your team management page goes live on the M2M website.
Step 4: Invite other to join your team.
Additional riders may now join your team and pay their own entry fee online. Invite them to join your team with the special link we emailed to the team captain when M2M approves the team.
Each Team member will be asked for their personal, medical and emergency contact details during the registration process. This information will only be used in the case of an emergency.
Covid - 19 Virus Declarations
All participants will be required to complete a Covid-19 Declaration, within 24 hours of the event commencing. The declaration forms will be included in the Team packs - issued to each Team Captain, either on the Friday Night or Saturday Morning by the Ride Director on each route. All Declarations MUST be returned to the Ride Director, before you start the event.
Event Withdrawal & Refund
We are very conscious that all participants in the M2M are working hard to raise funds for their health service and with this in mind, we aim to keep registration fees as low as possible. We do this with the help of a large team of volunteers who work to deliver the event and to also keep everyone safe.
If you need to withdraw from the M2M and receive a full refund, you must do so before the Registration Closing date (due to the existence of the Covid-19 virus). No refunds however can be made after close of registration. Refunds requests must be made in writing to M2M Administrator, via email: admin@murraytomoyne.com.au
Teams are deemed registered and able to participate in the event after online registration, payment and approval.
Online registrations close Wednesday 17 March, 2021. After this date there will be no refunds as ride signage for cyclists, vehicles, trailers etc. plus administration, medallions and team bags having already been accounted for/constructed.
Requests for refunds created by emergencies must be made in writing to the M2M Administrator.
Registered team members can be substituted up to the day of the event. All substitutions must be registered directly with the M2M Ride Director on a paper Registration Form with the Terms & Conditions signed off.
Team members wishing to withdraw after Team Registration is paid and not covered by a substitute, are encouraged to donate their registration.
Event Cancelation Policy
The M2M Committee reserve the right to Cancel the event for any of the following reasons:
Instruction or recommendation from Emergency or Health Authorities due to the existence of a pandemic risk or any other emergency circumstances deemed as extreme. For example, Covid - 19 Outbreak; Extreme Fire Danger or predicted / impending weather conditions.
If these circumstances occur before the commencement of the event, then a full refund of participant registration fees will be made. If however these circumstances occur after the event has commenced, then the M2M will not be able to refund any registration fees. The decision will be made by the Event Manager in consultation with the Ride Directors (Who are also the event Safety Officers), based on instructions from Authorities.
Please see attachment for the M2M CovidSafe Strategy: