Posted 01 February 2021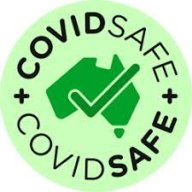 This document is an outline of the M2M Cycle Relay Covid-19 Safe-event Strategy for 2021.
This advice is a requirement of the Victorian Department of Health and Human Services based on the Tier 3 Community Event Classification.
Please Note: These requirements are based on the current health advice and may change prior to the event on 27 & 28 March 2021.
Team Management Procedure:
All team participants MUST have completed the M2M Registration Process before participating in the event. Those registering on the day MUST complete the paper registration version and hand this to the Ride Director.
All participants (Riders & Support Crew) MUST complete the Covid-19 Health Declaration less than 24 hours before the start of the event. The Declarations will be provided to Team Captains in a separate folder via the team packs, that are collected either on Friday night or Saturday morning from the Ride Directors. All Team Captains must return the completed Declarations to the Ride Director before the event commences at 9:00 am.
If a member of a team develops Covid-19 symptoms, the team should IMMEDIATELY withdraw from the event, isolate and get tested for Covid-19 as soon as possible. Team Captains MUST notify your Ride Director immediately.
All participants travelling inside a bus MUST wear a mask! Note: 1.5m social distancing is not required inside a bus. (Masks are not required when outside or riding).
Each team needs to operate within their Covid-19 Bubble. Social distancing between teams must be adhered to at any stop points along the route. Riding with other teams is acceptable providing the group does not exceed 20 riders.
Team busesare required to carry at least 2 bottles of hand sanitiser and 2 packs of alcohol wipes at all times.
Team Buses must adhere Covid-19 Safe Cleaning requirements. High touch surfaced must be cleaned at least 3 times per day throughout the event.
Ride Briefing Instructions – Sat 27 March: Only 2 members of each team should attend the briefing (Team Captain + 1 other). Team Captains are responsible for communicating last minute instructions to the rest of their team. Social distancing should be observed between teams. (Echuca start may be divided into 2 groups for the briefing).
Ride Start – Sat 27 March:Maximum of 2 members from each team can begin (in order to minimise group size). The majority of team members should go directly to their first changeover point.
Mid-ride Compulsory Stops: Teams should ensure social distancing from other teams and their vehicles to enable social distancing.
Hamilton Stop Reporting In: Only 1 team member required to report teams' safe arrival in Hamilton. This could be done via phone or text. Peter Goy: 0429 167 146; Jenny McLean: 0447 673 087. Accommodation: Teams staying at the show grounds will be socially distanced within the Teams Covid Safe Bubble.
Hamilton Sunday Start:Only 1 rider per team will ride from the showgrounds start point. Other riders can join at a safe spot on the road out of Hamilton, ensuring social distancing amongst teams.
Hamilton Showgrounds / HILAC showers: Arrangements to be confirmed.
Ride finish: When teams roll into the Port Fairy Finish, they should ride over the finish line and then go directly to their transport. There will be no "Official Presentation". The presentation of the Graeme Woodrup Award will be posted on our Facebook page. One representative from each team will be required to sign-in and collect team medals at the finish (M2M Tent).
M2M Covid Safety Officers (First Aid Officers)may randomly check on teams adherence to the Covid-19 Safe Event Safety Requirements throughout the event.
On Route Catering:
Teams are encouraged to be as self sufficient as possible. Food & Drinks need to be separately packaged. For example: Some teams pre-order food items (separately packed rolls / sandwiches / slices) from commercial bakeries from Mildura, Swan Hill or Echuca, pick them up on the Saturday morning and this assists with food hygiene. Teams are welcome to use take-away commercial food shops enroute, and at the Port Fairy finish. Providers such as Rapid Relief will not be available this year.
Posted 01 February 2021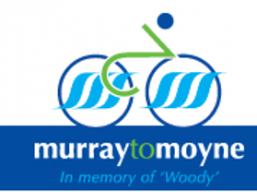 Copy of the Rider & Support Crew CovidSafe Declaration
Rider & Support Crew Covid – 19 Declaration
Must be completed less than 24 Hours before the event.
Team Captains MUST return all Declarations to the Ride Director before the Start of the Event or at the Friday Night Briefing !
By signing this declaration, you are acknowledging that:
You have NOT tested positive to Covid-19 in the last 30 days.
You haveNOT travelled to or from overseas or a designated (DHHS) Hot Spot in the past 30 days.
You areNOT unwell or displaying any Covid-19 or flu-like symptoms.
Cough
Fever
Sore Throat
Shortness of Breath
Runny Nose
Loss of sense of smell or Taste
You are NOT currently required to be in isolation because you are awaiting Covid-19 test results or have been diagnosed with Covid-19.
You areNOT identified as being a close contact (Indicated by DHHS) to someone who is a confirmed Covid-19 case.
IF YOU CANNOT MEET THE ABOVE CRITERIA PLEASE LET YOUR TEAM CAPTAIN KNOW AND WITHDRAW FROM THE 2021 MURRAY TO MOYNE CYCLE RELAY.
Thankyou for helping to keep the M2M participants and volunteers safe.
(Print your Full Name)________________________________________________________
(Print your Full Address)______________________________________________________
__________________________________________________________________________
Mobile Contact No:__________________________________________________________
M2M Team Name:___________________________________________________________
M2M Team No:_________________________ Date:_______________________________
Posted 25 January 2021
The Victorian Government via the DHHS (Department of Health and Human Services) requires that the Murray to Moyne Cycle Relay display on our Website the CovidSafe Event Checklist - Tier 3.
Please take some time to check over this checklist.