Posted 08 January 2023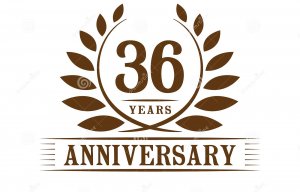 Dates for the 36th M2M - Saturday 1 and Sunday 2 April 2023
2023 Registration Timetable:
The M2M Committee is working towards a 20 January 2023, opening of the Registration Portal (Same date as 2022).

Team Captains will be required to Register themselves and the Team first. Once this is done - you will be sent a Team Login and Participant Password - this can then be sent out to all your team members who will then register as a Team Member individually. This process enables each participant to read and agree to the Entry Requirements - a legal requirement for the Murray to Moyne.

Team Captains - If your Team is reaching some significant Milestones this year please E-mail these to the M2M Newsletter Editor and we will be sure to include these achievements in our Newsletter and the at the final Presentation in Port Fairy. For Example: Your Teams 15th or 20th Ride; Individual rider 10th, 20th or 30th Ride.
If you are a new or inexperienced Team Captain - Please call us at the M2M Headquarters and we can assist you with any questions or advice you might require. Phone: 0467 788 765.
---
M2M Dates for 2023 - Saturday 1 & Sunday 2 April 2023
These dates were selected based on the following considerations:
Daylight Savings Ends: - Sunday 2 April 2023
Vic School Holidays: Term 1 – 30 Jan 2023 to Thursday 6 April 2023
Easter Dates 2023:

Good Friday – Friday 7 April 2023
Easter Sunday – Sunday 9 April 2023
---
Murray to Moyne AGM - Election of Office Bearers for 2023:
Congratulations to the following for being elected as office bearers for the Murray to Moyne Cycle Relay Committee.

Peter Bollard - President; John Ralph - Vice President; Kate Winnen - Secretary; Jeff Mclean - Treasurer and the following Committee members: Barry Moran, Peter Goy, Charlie Blackwood, Jenny McLean, Helen Tredinnick, Ailsa Paltridge, Richard Litt, Denise Wilkie, Coralie Ginn and Sophie O'Keefe representing the Moyne Health Service.
---
We wish thank all of our 2023 event sponsors for their support and generosity.
Sponsors: Westvic Staffing Solutions, Southern Ocean Mariculture - Ocean Road Abalone - Staff Social Club, KFC - Bird Group, Big 4 Port Fairy Caravan Park, Rebecca's Cafe & Ice Creamery, Port Fairy Electrics, Langley's Accommodation, Hearn's Port Fairy Accommodation.
Inkind Sponsors: Carman's Kitchen, Sunbeam Foods, Coats Hire - Warrnambool, Winners Sports Nutrition Bars & Gels - Team Prize Pack, Warrnambool Toyota, Norton Motor Group, Callaghan Motors, Mclaren - Hunt Financial Group. Taits Legal, G & M Auto Electrics, Allens Freight, Kyabram Removals, Donehue's Leisure - Hamilton, Warrnambool Sheet Metal. Steve Gray - Sign Writing, Bunnings Warehouse - Warrnambool.
M2M Supporters: Rapid Relief Team, Rotary Clubs, Lions Clubs, Beulah Primary School, Moyne Shire, Moyne Health Service, Dunmunkle Lodge - Minyip, TechInsight Web Services, Hamilton SES, Java Jive Coffee - Hamilton, Great Coffee Moments - Port Fairy, Port Fairy Folk Festival.
---
Murray to Moyne Cycle Relay
Over 30 wonderful years, more than 30,000 riders,
46,000 kilometers and $20,000,000 raised.
The M2M is a community organisation established by Graham "Woody" Woodrup to provide support to Hospitals and Healthcare & Wellbeing Services. Woody threw out the challenge to everyone he met to get on a bike and have a go, he also set the example to be generous with your talents and help others whenever you have the opportunity.