Posted 01 March 2022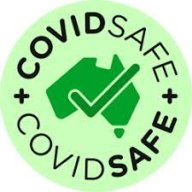 This document is an outline of the
M2M Cycle Relay Covid-19 Safe-event Strategy for 2022.
This advice is a requirement of the Victorian Department of Health and Human Services based on the Tier 3 Community Event Classification.
Please Note: These requirements are based on the current health advice and may change prior to the event on 2 & 3 April 2022.
Team Management Procedure:
All ride participants are required to be double vaccinated with a recommended Covid-19 vaccination. We also recommend participants receive the Covid-19 booster prior to the 2022 M2M. All ride participants will be required to have their vaccination status verified by M2M Officials, up to 24 hours prior to the commencement of the event.
All team participants MUST have completed the M2M Registration Process before participating in the event. This includes accepting the ride entry conditions as outlined on the official registration portal – located on the M2M website. Those registering on the day MUST complete the paper registration version and hand this to the Ride Director before the ride commences.
All participants (Riders & Support Crew), MUST complete the Covid-19 Health Declaration less than 24 hours before the start of the event. The Declarations will be provided to Team Captains in a separate folder via the team packs, that are collected either on Friday night (preferably) or Saturday morning from the Ride Directors. All Team Captains must return the completed Declarations to the Ride Director before the event commences at 8:30 am.
If a participant experiences any symptoms leading up to the event, they are required to complete a RAT (Rapid Antigen Test) at least 24 hours before the start. If they test positive, they will need to withdraw from the event.
All participants should practice social distancing where possible during the event. Note: 1.5m social distancing is not required inside a bus. We recommend the wearing of masks.
Team buses are required to carry at least 2 bottles of hand sanitiser and 2 packs of alcohol wipes at all times.
Team Buses should ensure high touch surfaces are sanitised during the ride. These high touch surfaces on the bus / vehicle should be regularly cleaned throughout the event.
Ride finish: When teams roll into the Port Fairy Finish, teams are encouraged to social distance while attending the "Official Presentation" at Railway Place.
M2M Covid Safety Officers (First Aid Officers) will be checking all Covid -19 Declarations submitted by participants.
2022