Posted 02 October 2021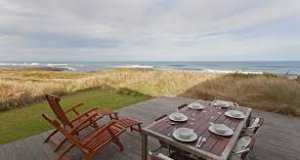 The M2M Meets the Challenge of Delivering Another Fantastic Weekend of Cycling !
Dates for 2022 - 35th Murray to Moyne Cycling Relay:
Saturday 2 and Sunday 3 April – 2022.
You can now commence organising your teams for the 35th ride.
Reminder – Please ensure you book your accommodation well ahead. Daylight Savings End - Sun 3 April 2022.
Note: Victorian School Holidays: Saturday 9 April to Monday 25 April 2022.
Note: Easter Public Holidays: Good Friday, 15 April. Easter Sunday, 17 April. Easter Monday, 18 April 2022.
Anzac Day – Monday 25 April 2022.
The M2M Committee was very pleased with the conduct of the 34th "Woody's" Murray to Moyne Cycle Relay. The feedback from Riders and Support Crews has been very positive and many people congratulated the M2M Committee for delivering a very safe and enjoyable cycling event given the challenges of the last 12 months. We had to navigate the changing Covid landscape, meeting all the special Covid requirements and ensuring we were able to provide a safe and pleasurable weekend of cycling
From the Ride Directors Desk: 2021 M2M Debrief.
All the M2M officials met at the annual post M2M debrief. Generally, the Ride Directors were happy with the behaviour of riders and most support drivers, with a couple of exceptions. The Head of Ride Strategyfor the M2M will be meeting with those identified as not following correct Ride Safety procedures and all participants need to recognise that the M2M is not conducted under cycle racing rules with closed roads etc. All participants must adhere to normal road safety rules.
Other issues concerning officials this year have been – some teams getting behind the Tail Vehicle or in front of the Lead Vehicle on a few occasions. The Motor Cycle Marshalls again proved a great value, but we still had some teams leaving riders on their own during some of the night time riding. We understand it sometimes takes time after a change over for the Team Tail car to catch up to their riders, but at night it is most critical this happens quickly. Ride Directors were concerned that some teams did not follow instructions to keep moving after short stops at Penshurst and Hawkesdale on Sunday morning, thus making their arrival in Port Fairy later than the norm - 11:00 am.
The new start at the Echuca Discovery Centre, was most welcome given the road disruptions over the last couple of years. Mildura riders had to experience 4 separate road works sections – everyone negotiated each section safely and although some sections were rough and over 2 kms in length, overall, very light traffic conditions this year. The bonus is more passing lanes for next year's ride!
M2M placed a new sign at the entrance to Hawkesdale indicating the direction of the Toilets, located at the local swimming pool. Some riders still needed to be directed to this location! Its just not on to have a "nature break" in someone's front yard!
The riding conditions were fine and warm, however the westerly head / side winds on Saturday, were very challenging, but once dusk descended, the winds dropped and everyone enjoyed the night riding into Hamilton. The last riders entered Hamilton at 1:30 am. Most teams were in by Midnight or earlier.
The Sunday Morning was a dark start at the Showgrounds, but the light soon revealed a fantastic vista across the Western District towards Penshurst and Macarthur. The light fog on the slopes of Mt Rouse and Mt Abrupt were most picturesque given the lovely yellow lighting filtering through. Many riders commented on the fantastic ride down from Hamilton as the highlight of this year's event! Even if the butt was a little sore!!
Overall – considering the circumstances, the running of this year's M2M has been a great achievement, even though our numbers have been cut due to the existence of the Covid-19 pandemic. Many teams not participating this year have contacted us and said: "We love the M2M and will be back next year","We just could not get organised and given the lockdowns could not raise any funds this year" Please note: The date for the M2M is based on the Daylight Savings Changeover – (Gaining 1 extra hour overnight), where possible, due to the moving nature of the Easter break.
Make sure you mark the 2022 dates into your calendar !
In addition; we need to thank the many officials who helped to make the ride possible. Everyone involved in the M2M are volunteers and we wish to recognise them for their time and expertise: The ride directors, front and rear vehicles, first aid support, motorcycle marshals, corner marshals; Hamilton stop officials, Port Fairy finish officials, parking assistants and traffic marshals. This year we have over 130 officials, between the Murray and the Moyne Rivers.
We also need to recognise the hospitality support on the ride: Rapid Relief Team, Lions Clubs, Rotary Clubs, Beulah Primary School (meeting all the covid safe conditions for providing hospitality was an issue this year).
M2M Prize Winners:
Thanks to our very generous sponsors we were able to offer the following M2M participants prizes. Winners have been notified.
Halls Gap Lake Side Caravan Park voucher $250, Registered No = 236; Nick Russell, Team 3280 – Let's Talk.
Halls Gap Lake Side Caravan Park voucher $200, Registered No = 39; Penne Ebbage, Team 2021– Australian Almonds.
Halls Gap Lake Side Caravan Park voucher $100, Registered No = 323; Tony LLoyd, Team 17 – Stawell Sprockets.
Team Prize - Winner's Bars & Gels Pack, Team 117, South West TAFE – Tailgaters.
Volunteers Prize - $300Halls Gap Lake Side Caravan Park voucher, Murtoa Lions Club.
Accommodation Voucher in Port Fairy provided by Langley's Accommodation Service. Voucher Valued at $250. Registered No 260, Bruce Rae, Team 1 A, Port Fairy.
Accommodation Voucher in Port Fairy - 1 Night Stay for 2, provided by Hearns Accommodation Service. Registered No 297, Amanda Wearne, Team 117, South West TAFE – Tailgaters.
(Note Conditions apply – eg Not available during public or school holidays)
Graham Woodrup Memorial Award – 2021.
Congratulations: Jimmy Waightfor being awarded the GWMA Medal for 2021 due to his dedication to the spirit of Graham and the Murray to Moyne Cycling Relay.
Jimmy is the team leader of 'Jimmys Licorice Allsorts'. Jim, husband to Torie and father of 3 children, was diagnosed with Non-Hodgkin's Follicular Lymphoma (a form of blood cancer) in November 2019. Since that time, he has undergone a number of chemotherapy treatments, whilst still finding the energy to train 4-5 days a week for the Murray to Moyne. Bringing together an 'allsorts' team of riders aged 28 through to 68 of varied riding ability in the name of team work, friendship, purpose, belonging and charity.
Through Jim's persuasive ways, the wider Ballarat community has helped the team in raising significant awareness of the Fiona Elsey Cancer Research Institute and their work, along with the M2M event.
There have been numerous fundraising activities held across Ballarat & Victoria in the name of 'Jimmy's Allsorts' team. Many Catholic Education Schools across the state have held days/events to raise funds. (Jimmy's place of employment is Catholic Education Office).
EXCEPTIONAL EFFORT AND INSPIRATION TO OTHERS'.
Please Visit the "Jimmy's Allsorts" - Website to see how they have taken their fundraising to the next level.
https://www.facebook.com/jimmysallsorts/
FIGHTING CANCER ON TWO WHEELS:
Learn about James Waight and his inspiring story, and give us a like and share!

Jim and twelve mates are riding 520km over two days on March 27-28 raising funds for the Fiona Elsey Cancer Research Institute

Please assist our cause and donate at http://jimmysallsorts.com.au/