Posted 03 September 2021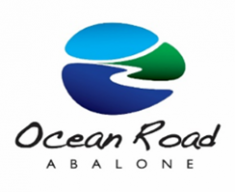 Ride Update: The 34th Murray to Moyne Cycle Relay.
Special - Final Team Captains Edition:
Registrations are extended for any last minute additions to your Team. Team Captains can also Register new participates on the Friday Night (26 March) or Saturday Morning (27 March) with your Ride Directors at the start Location.
New Echuca Route Start: The start will this year be at the Port of Echuca Discovery Centre – 74 Murray Esplanade. There is plenty of parking and the re-developed site is perfect for the M2M.
Catering on route options as of early February.
Echuca Route: The Rapid Relief organisation have confirmed they will supply catering at the following venues for this year's ride. Start of Echuca – Breakfast RRT. Navarre – Dinner - Navarre Football Club (CWA) Must pre-order using the order form.
Swan Hill Route: Rapid Relief – Start of Swan Hill – Breakfast.
Mildura Route: Beulah Primary School – Dinner – Must pre-order using the order form.
Menus and order forms for these catering arrangements have already been sent out to Team Captains.
The provision of food on route is a difficult question this year due to the special requirements to meet the CovidSafe Strategy. Normal commercial providers are also available in Stawell and across all routes.
Hamilton Compulsory Stop: At the Show Grounds, the Lions Club will provide breakfast (Egg & Bacon rolls etc) before the ride commences from Hamilton to Port Fairy.
Hamilton to Port Fairy Via Macarthur: No Catering this year. (Toilets on Left opposite Post Office).
Hamilton to Port Fairy Via Hawkesdale: No Catering this year. (Toilets on right at Swimming Pool).
Reminder: Our objective is to keep the ride from the front to the rear at about 60 kms (Max) Therefore; Ride Directors can make an Interim STOP for about 20 to 30 minutes to allow the gap to be reduced. In recent years this has been at the following locations: Mildura Route – Warracknabeal; Swan Hill Route – Minyip; and Echuca Route – Stawell.
Start Times from the Murray River Start Points and from Hamilton are an attachment to this E-mail. This also includes the routes each team will follow from Hamilton to Port Fairy - via either Penshurst or via Macarthur.
Reminder: Team Check In & Team Bag Collection for each route can be made with your Ride Directors either: Friday Night - 26 March from 6:00pm to 7:00pm or on Saturday Morning, 27 March from 8:00am to 8:30am. The Team Check In & Bag Collection Locations are:
Mildura Route: Fishers IGA Carpark, South End. 2111-2019 Fifteenth Street - Irymple. For both Friday night or Saturday morning.

Swan Hill Route: Friday Night (pm): Comfort Inn, Carpark, 396 Campbell Street, or Saturday (am) Swan Hill Showgrounds, Stradbroke Avenue, Swan Hill.

Echuca Route: Friday Night (pm) Paddlewheel Motel, 385 - 389 High Street, Echuca or Saturday (am) Port of Echuca Discovery Centre, Murray Esplanade, Echuca.
What's included in the Team Bags ? All your Vehicle Identification stickers, Your Team Numbers & safety pins and sponsors products plus a copy of the Official Ride Guide, This year the bags will also include a folder with your Team Covid Declarations. These need to be completed - either on Friday Night or Saturday Morning and returned to your Ride Director at the Saturday morning - Team Captains Briefing at 8:40 am at the Official Start Locations.
A Covid Safe M2M:
Reminders to all participants of our Covid Safe Strategy for the M2M, Please check the Website (Under the News Tab) for the full details. Here is a brief summary.
CovidSafe Changes for the 2021 M2M - The M2M Team have been working on ensuring we meet our obligations in running a CovidSafe event. We have studied all the requirements and have developed a CovidSafe Strategy that enables us to conduct a safe and secure event.

The M2M is classified by the Victorian Department of Health & Human Resources as a Tier 3 Community Event, due to our environment - mainly conducted outside and with low numbers of people who can be socially distanced.

The main changes will be that when travelling in a bus - participants will need to wear a mask. (socially distancing on a bus is not required). We will limit groups of riders on the road to about 20 (groups can be from different teams), Teams will socially distance and not mix - stay in your covid bubble. Accommodation at Hamilton Showgrounds will be spaced out within your team bubble. Teams will be required to clean high touch points on their vehicles - using alcohol wipes. Nos of riders at the Start of the ride and when leaving Hamilton will be minimised. Some of the on-route catering will not be available (eg RRT). When arriving at the Port Fairy Finish line, teams will proceed directly to your transport. The usual finish presentation of the M2M Graham Woodrup Awards will still be conducted, but will be videoed and then posted on our Facebook page. Those receiving awards will be contacted and requested to meet at the M2M tent at around 11:00 am.

Covid – 19 Declarations - All participants will be required to complete a Covid-19 Declaration, within 24 hours of the event commencing. The declaration forms will be included in the Team packs - issued to each Team Captain, either on the Friday Night or Saturday Morning by the Ride Director on each route. All Declarations MUST be completed and returned to the Ride Director, before you start the event. The Declaration outlines that you are not suffering from any symptoms of Covid-19, or have not recently arrived from overseas or you are not awaiting any Covid - 19 test results.
No Form – No Ride !!
Sponsors Contribution: Prizes for Participants.
This year has had its challenges, but thanks to our very generous sponsors we are able to offer the following M2M participants prizes. The M2M Committee will randomly draw participants names or Team names based on their M2M Registration No – soon after the event has concluded on Sunday 28 March. Winners will be notified via a special edition of the M2M Newsletter.
$250, $200, $100 Halls Gap - Lake Side Caravan Park vouchers.
Accommodation Voucher in Port Fairy provided by Langley's Accommodation Service. Voucher Valued at $250.
1 Night Stay for 2 at a Port Fairy Accommodation provided by Hearns Accommodation Service.

(Note Conditions apply – eg Not available during public or school holidays)

Team Prize - Winner's Bars & Gels Pack.
Volunteers Prize - $300Halls Gap Lake Side Caravan Park voucher.
PARTICIPATING HEALTH GROUPS
Peter Mac Cancer Foundation, Ovarian Cancer Australia, Leukaemia Foundation, Heartbeat Victoria, Big Life Project (Youth Mental Health), Hypoactive – Type 1 Diabetics, Kalay Academy (Korrie Girls Wellbeing Academy), Monash Health Services, Huntington's Victoria, South West Palliative Care, DHHS – Syndromes without a Name, Children's Cancer Foundation, Murrumbidgee Health District, Castlemaine Health Service, Echuca Regional Health Service, Great Ocean Road Health Service, Warrnambool Base Hospital – Children's Ward, Kyneton Ambulance Service, Kerang District Health Service, Barwon Health Foundation – Cardiac Support, Mallee Kids with Type1 Diabetes, Moyne Health Service, Albury – Wodonga Health Service, East Grampians Health Service, Hamilton Community House, Terang & Mortlake Health Service, Timboon Health Service, Boort District Health Service, Casterton Memorial Hospital, Edenhope & District Hospital, Portland & District Health Service, Mallee Accommodation and Youth Support Service - Mildura, Rural North West Health – Hopetoun, Colac Health Service, South Gippsland Health Service, Stawell Regional Health Service, Shannon's Bridge Foundation - Acute Lymphoid Leukaemia, Altona North - Student Welfare Program, Hawkesdale Critical Emergency Response Team, Best Chance Cheshire School, Beaufort & Skipton Health Service, Lorne Community Hospital, Standing Tall Program, Heywood Rural Health Service, Dunmunkle Lodge, Western District Health – Hamilton, Let's Talk South West Program.
EVENT SPONSORS
We wish thank all of our 2021 event sponsors for their support and generosity.
Sponsors: Westvic Staffing Solutions, Southern Ocean Mariculture - Ocean Road Abalone, KFC - Bird Group, Taits Legal, Halls Gap Lakeside Tourist Park, Port Fairy IGA, Rebecca's Cafe & Ice Creamery, Port Fairy Electrics, Langley's Accommodation, Hearn's Port Fairy Accommodation, TechInsight Web Services.
Inkind Sponsors: Carman's Kitchen, Sunbeam Foods, Warrnambool Toyota, Norton Motor Group, Callaghan Motors, G & M Auto Electrics, Allens Freight, Kyabram Removals, Donehue's Leisure - Hamilton, Warrnambool Sheet Metal. Steve Gray - Sign Writing, Bunnings Warehouse - Warrnambool.
M2M Supporters: Rapid Relief Team, Rotary, Lions, Beulah Primary School, Moyne Shire, Moyne Health Service, Dunmunkle Lodge - Minyip, Port Fairy Folk Festival.