Posted 14 March 2021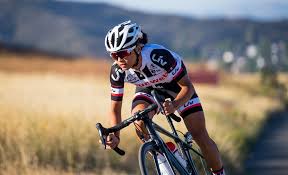 Ride Update: The 34th Murray to Moyne Cycle Relay.
Start Times from the Murray River Start Points and from Hamilton will be Published via E-mail - Sunday 21 March. This will also include the routes each team will follow from Hamilton to Port Fairy - via either Penshurst or via Macarthur.
Team Check In & Team Bag Collection for each route can be made with your Ride Directors either: Friday Night - 26 March from 6:00pm to 7:00pm or on Saturday Morning, 27 March from 8:00am to 8:30am.
The Team Check In & Bag Collection Locations are:
Mildura Route: Fishers IGA Carpark, South End. 2111-2019 Fifteenth Street - Irymple. For both Friday night or Saturday morning.

Swan Hill Route: Friday Night (pm): Comfort Inn, Carpark, 396 Campbell Street, or Saturday (am) Swan Hill Showgrounds, Stradbroke Avenue, Swan Hill.

Echuca Route: Friday Night (pm) Paddlewheel Motel, 385 - 389 High Street, Echuca or Saturday (am) Port of Echuca Discovery Centre, Murray Esplanade, Echuca.
What's included in the Team Bags ? All your Vehicle Identification stickers, Your Team Numbers & safety pins and sponsors products plus a copy of the Official Ride Guide,
This year the bags will also include a folder with your Team Covid Declarations. These need to be completed - either on Friday Night or Saturday Morning and returned to your Ride Director at the Saturday morning - Team Captains Briefing at 8:40 am at the Official Start Locations.
What's the Official Ride Guide ?
The Guide includes the following: Welcome; Rules & Regulations; Signage & Marshalls; Being prepared and Ride Strategy; Importance of Rider Hydration; The Start, Checking in, Vehicle ID Stickers, Ride Briefing, Hamilton Compulsory Stop; Average Speed Time Schedules; Route Directions (detailed for each Route); M2M Officials; M2M Covid Safe Strategy; Participating Teams and the charities they are supporting; First Aid Strategy; Event History; Emergency Procedures.
---

New Echuca Route Start: The start will this year be at the Port of Echuca Discovery Centre – 74 Murray Esplanade. There is plenty of parking and the re-developed site is perfect for the M2M.

Catering on route options as of early March.
Echuca Route: The Rapid Relief organisation have confirmed they will supply catering at the following venues for this year's ride. Start at Echuca – Breakfast RRT. Navarre – Dinner - Navarre Hall Committee. (Sent to Captains via E-mail 11 March).
Swan Hill Route: Rapid Relief – Start or Swan Hill – Breakfast.
Mildura Route: Beulah Primary School – Dinner – Menu and Order Form Sent out to Team Captains.
The provision of food on route is a difficult question this year due to the special requirements required due to the CovidSafe Strategy. Commercial retail providers are also available in Stawell and across all routes.
Hamilton Compulsory Stop: At the Show Grounds, the Lions Club will provide breakfast (Egg & Bacon rolls etc) before the ride commences from Hamilton to Port Fairy.
Hamilton to Port Fairy Via Macarthur: No Catering this year. (Toilets on Left opposite Post Office).
Hamilton to Port Fairy Via Hawkesdale: No Catering this year. (Toilets on Right at Swimming Pool as you enter the town).
Team Captains: Please ensure your members are registering. Its important that each person registers themselves, ensuring that you agree to the terms and conditions of the ride.
Reminders to Team Captains and Riders.
The M2M provides riders of all abilities with the physical challenge to cover the full distance in not much more than 24 hours as a team in relay.
It is not a Race ! The Ride Director on each leg will have ultimate control of decisions to be made once the ride is in progress. He or she will have radio contact with Motorcycle Marshals, Lead and Rear Vehicles, First Aid vehicles and can contact the Police if necessary.
Riders looking for more of a challenge can increase the distance of their relay sections or try riding a double shift. In the interests of safety and a directive from the Police, teams found racing will be stopped. No full distance riders are permitted.
We do not want the distance from the front of the ride to the back to be more than 60 kms, so if too many riders sit on the Lead Vehicle it may need to stop to allow the Rear Vehicle to catch up and keep the ride within the 60 km range. So riders need to keep this in mind.
In order to keep the relay moving down the road at a reasonable pace, teams should aim to keep some riders on the road at all times. Ie During the dinner break, the
whole team should not stop.
You should stagger those having a meal with those who keep riding. In this way you keep your team moving and this helps keep the ride within the 60 km distance range. Pre – ordering you evening meal really speeds up the process!
Teams should not waste time on changeovers. You should be aiming to have your fresh riders ready to go as soon as your team comes along. They need to be ready and organised !
Teams should not have too many riders on the road at the one time, to ensure riders get enough rest before they do their next relay stint. You need riders to pace with, but you can join into a bunch with other teams of similar ability, so, 2 to 3 riders at a time means that your team does not have to changeover as often, thereby conserving energy.
(Max Numbers in bunches should not be greater than 20 this year due to Covidsafe requirements).
Riding 1 hour on and 3 hours off would mean each rider would cover approximately 130kms out of the full 520km ride. If there are stronger riders in the team, they may elect to do longer relays, giving weaker riders a longer rest. No set distance is laid down for relaying, and change overs may be altered to suit the location of towns, wayside stops and riders' ability, but 20 to 30 kilometres is generally a comfortable distance for each riding stint.
A First Aid Unit will be strategically placed on each of the ride routes, but it is advised for all teams to carry your own First Aid equipment.
Team Captains should also ensure all your transport equipment adheres to VicRoads safety requirements.
Hamilton Compulsory Stop: The Hamilton Show Grounds will again be the compulsory stop and all teams MUST Check In at the showgrounds once you arrive - so we know you have arrived. This year teams can phone or text Peter Goy - 0429 167 146 or Jenny McLean - 0447 673 087. . Showers and toilet facilities will be available opposite the Show Grounds at the Hamilton Aquatic Centre. Accommodation is available at the Hamilton Sheep Judging Pavilion (Free) within the precinct.
Note: This year Teams can Check In by Phoning or by Text !!:
Barry Moran, our Chief Motorcycle Marshall
is again Co-ordinating the 20 odd Motorcycle Marshals for this year's event. Many will know Barry from his work as a volunteer Fireman with the CFA and as a member of the Warrnambool Motorcycle Club.
Ride Director - Update:
Refresh your understanding of the Rules - to keep us all safe!
Cyclists should help others when riding in groups on the road. That is to point out hazards, potholes, slower riders ahead etc. Some less experienced riders need to learn the correct cycling etiquette and the more experienced riders should be reinforcing these skills. Make sure you keep your eyes on the road and riders in front of you – even when talking to other riders
. Safety comes First !!
Vehicles following a group of riders should be straddling the edge of the road on not sitting out in the middle of the road. This makes it much safer for vehicles wanting to overtake to see down the road and to see when it is safe to overtake. It also helps other riders to move through slower groups ahead.
Teams must make sure all support members and drivers must wear a reflective safety vest at all times (day & night).
Riders make sure you have your reflective vest for night-time riding and sufficient batteries for your front and rear lights. Be sure to use quality lights front and back. It is no excuse to say my light is not working or it fell off on the last rough section.
Safety comes First !!
Riders MUST obey all road rules at all times and this includes wearing a helmet when on the road.
---

CovidSafe Reminders for the 2021 M2M

The M2M is classified by the Victorian Department of Health & Human Resources as a Tier 3 Community Event, due to our environment - mainly conducted outside and with low numbers of people who can be socially distanced.

The main changes will be that when travelling in a bus - participants will need to wear a mask. (socially distancing on a bus is not required). We will limit groups of riders on the road to about 20 (groups can be from different teams), Teams will socially distance and not mix - stay in your covid bubble. Accommodation at Hamilton Showgrounds will be spaced out within your team bubble. Teams will be required to clean high touch points on their vehicles - using alcohol wipes. Nos of riders at the Start of the ride and when leaving Hamilton will be minimised. Some of the on-route catering will not be available (eg RRT). When arriving at the Port Fairy Finish line, teams will proceed directly to your transport. The usual finish presentation of the M2M Graham Woodrup Awards will still be conducted, but will be videoed and then posted on our Facebook page. Those receiving awards will be contacted and requested to meet at the M2M tent at around 11:00 am.

Covid – 19 Declarations - All participants will be required to complete a Covid-19 Declaration, within 24 hours of the event commencing. The declaration forms will be included in the Team packs - issued to each Team Captain, either on the Friday Night or Saturday Morning by the Ride Director on each route. All Declarations MUST be completed and returned to the Ride Director, before you start the event. The Declaration outlines that you are not suffering from any symptoms of Covid-19, or have not recently arrived from overseas or you are not awaiting any Covid - 19 test results. Please see a copy of the Declaration posted on our website.

Please Note: These requirements are based on the current health advice and may change prior to the event on 27 & 28 March 2021.

A Big thankyou to our Sponsors and Supporters:

Sponsors: Westvic Staffing Solutions, Southern Ocean Mariculture - Ocean Road Abalone, Taits Legal, Halls Gap Lakeside Tourist Park, KFC – Bird Group, Port Fairy IGA, Rebecca's Cafe & Ice Creamery, Port Fairy Electrics, Langley's Accommodation, Hearn's Port Fairy Accommodation, Steve Gray - Signwriting.

Inkind Sponsors: Warrnambool Toyota, Norton Motor Group, Callaghan Motors, G & M Auto Electrics, Star Printing, Allen's Freight, Carman's Real Foods, Sunbeam Foods, Kyabram Removals, Donehue's Leisure - Hamilton, Warrnambool Sheet Metal, Winners Bars and Gels.

M2M Supporters: Rapid Relief Team, Rotary, Lions, Beulah Primary School, Moyne Shire, Southern Grampians Shire, Moyne Health Service, Dunmunkle Lodge - Minyip, Port Fairy Folk Festival.

Murray to Moyne Cycle Relay
Over 30 Wonderful Years, More than 30,000 Riders,
50,000 Kilometers, $20,000,000 Raised for Health Charities