Posted 02 March 2021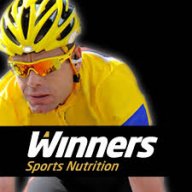 MurraytoMoyne CycleRelay: Sat 27 & Sun 28 March 2021
Registrations Open – 1 February 2021 – A Covid Safe Event
All of us at M2M Headquarters have just expressed a sigh of relief – following the Covid-19 Press Conference yesterday morning, confirming the return to Covid normal. We thank DHHS for all their work in challenging times and to the many Victorians who have been tested recently to help keep us all safe. We also thank all the health professionals who are getting ready to roll out the Covid-19 immunisation program, some of whom normally ride in the M2M.
Welcome to a New Team - Jimmys Licorice Allsorts. Please have a look at this powerful and high quality video and learn about James Waight and his inspiring story, and give us a like and share! Jim and twelve mates are riding 520km in the M2M over two days on March 27-28 raising funds for the Fiona Elsey Cancer Research Institute. Please assist JLA cause and donate at http://jimmysallsorts.com.au. Please go to the link: Have a look at this facebook video "Fighting Cancer on 2 Wheels" at the following link: https://www.facebook.com/jimmysallsorts/videos/1784626628385923/
Graham Woodrup Memorial Award:
Each year 'The Graham Woodrup Memorial Award' is made to recognised a special contributor to the ethos of Graham and the M2M Cycle Relay. The award is presented to someone who has displayed 'exceptional effort and inspiration' to others in the course of his/her team's involvement with the Murray to Moyne, In memory of 'Woody'.
Who is eligible for the award?
Any person associated with the Murray to Moyne, as a Rider, Support Crew or Event Volunteer. All potential recipients of the award (nominees) are required to be present at the Final Presentation Ceremony in Port Fairy on Sunday 28 March. (Due to Covid – the presentation in 2021 will be recorded and posted on the M2M Facebook Page).
Criteria - Exceptional effort and inspiration:
Graham Woodrup or Woody as he was fondly called, was a visionary. He had a dynamic and enthusiastic personality, inspiring others by example to be generous with their talents by using them to help others. These characteristics epitomise this award for 'exceptional effort and inspiration to others'.
Nominations should address the following criteria:
A person who has overcome difficult circumstances to participate in or be associated with the M2M.
A person who has inspired others by their actions and commitment to the M2M.
A person who, through the M2M, has motivated others to get on a bike and have a go!
A person who has encouraged others through the M2M to fundraise for a hospital or health related organisation.
A person who has contributed significantly to the M2M at a team level.
Nominations should include the following details:
Name of nominated person.
Representing Team.
Name of hospital or health related organisation.
Reason for nomination - as per criteria above.
One reference from a member of the local community.
Attach any relevant newspaper clippings and photos.
Nominations are to be received by 5:00 pm, Friday 13 March 2021.
Email or post to: Murray to Moyne Administrator, P.O. Box 227, Port Fairy VIC 3284 E-mail: admin@murraytomoyne.com.au Telephone: 0467 788 765.
Sponsors Contribution: Prizes for Participants.
This year has had its challenges, but thanks to our very generous sponsors we are able to offer the following M2M participants prizes. The M2M Committee will randomly draw participants names or Team names based on their M2M Registration No – soon after the event has concluded on Sunday 28 March. Winners will be notified via a special edition of the M2M Newsletter.
$250, $200, $100 Halls Gap Lake Side Caravan Park vouchers.
Team Prize - Winner's Bars & Gels Pack.
Volunteers Prize - $300Halls Gap Lake Side Caravan Park voucher.
Accommodation Voucher in Port Fairy provided by Langley's Accommodation Service. Voucher Valued at $250.
1 Night Stay for 2 at a Port Fairy Accommodation provided by Hearns Accommodation Service.

(Note Conditions apply – eg Not available during public or school holidays)