Posted 06 December 2020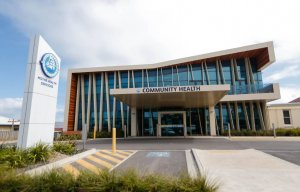 MurraytoMoyne CycleRelay: Sat 27 & Sun 28 March 2021
Registrations will Open – Mid January 2021 – Subject to Health Advice
The M2M Team are working towards a Mid-January Opening for Registrations for the 2021 event, subject to a continuation of Zero Covid infection numbers for Victoria.
The landscape we are working in is constantly changing due to changes in Health Department Covid-19 recommendations and requirements. Local Government is trying to keep up and this in turn means that we are continually having to update our Covid -19 safety plans.
With Victoria attaining 37 days of no Covid infections - we are increasingly positive that we will be able to run a Covid Safe M2M at the end of March 2021.
In order to help the organisers prepare – we recently we sent out a Special Survey to your Team Captains – requesting feedback on your team's likelihood of participating in the 2021 M2M. In addition, we asked Team Captains about their main concerns about the 2021 event, including the extra Covid-19 safety requirements. The Closing Date for this Survey is Saturday 12 December.
We previously advertised the availability of a large metal bike rack and we are pleased to report that it will be going to the Hunters Team (Huntington's Victoria), Team 354. They are expanding their numbers of riders and need additional bike transport.
M2M Annual General Meeting: Presidents Report: Summary
It gives me great pleasure to make this report given the un-precented year we have experienced and are still experiencing. In February and early March, 2020, the Committee had to come to grips with the world pandemic, Covid – 19. Conducting a public event like a cycle relay, run over 24 hours and across the state, involves a great deal of organising and the responsibility for the safety of all our participants and many volunteers is our primary focus. After discussing all of the options, the Committee, regretfully had no choice but to cancel this year's, 34th running of the M2M due to the impact of the Covid-19 outbreak.
I would like to recognise and Board and Committee for their valuable collective wisdom and hard work for organising the March 2020 event and organising our response to the Covid-19 situation. It has been a great pleasure to work with a team of very committed, enthusiastic and capable people. Due to the large number of refunds necessary this year, I would also like to specifically thank John Clue – our Treasurer in managing this big task in such an effective and efficient manner.
Our volunteers are a unique aspect of our event and they are vital to us in providing a supported and safe event. They are members of various groups like Rotary and Lions and provide assistance as corner marshals on each of our 3 routes from the Murray to Port Fairy.
Our sponsors and supporters are also very important to us in being able to run an event of this size without having to employ people, so we can minimise our administration costs and keep the registration fees to a minimum. They include the following:
Sponsors: Westvic Staffing Solutions, Southern Ocean Mariculture - Ocean Road Abalone, Taits Legal, Halls Gap Lakeside Tourist Park, KFC – Bird Group, Port Fairy IGA, Rebecca's Cafe & Ice Creamery, Port Fairy Electrics, Langley's Accommodation, Hearn's Port Fairy Accommodation,
Inkind Sponsors: Warrnambool Toyota, Norton Motor Group, Callaghan Motors, G & M Auto Electrics, Star Printing, Allen's Freight, Carman's Real Foods, Sunbeam Foods, Kyabram Removals, Donehue's Leisure - Hamilton, Warrnambool Sheet Metal, Winners Bars and Gels.
M2M Supporters: Rapid Relief Team, Rotary, Lions, Beulah Primary School, Moyne Shire, Moyne Health Service, Dunmunkle Lodge - Minyip, Port Fairy Folk Festival.
Even though we could not deliver the 34th running of the Murray to Moyne Cycle Relay our Committee has been meeting via Zoom each month and we are proceeding with preparations for an event in late March 2021. We are not sure if we will be able to proceed given the uncertainty of lockdowns and Covid-19 safety requirements for public events such as the M2M. We will make a final decision in Mid January 2021 after surveying our Team Captains and evaluating the health advice from the Health Department and local government authorities.
Peter Bollard, M2M Inc, President.
Election of Office Bearers;
PRESIDENT; Peter Bollard, Vice-PRESIDENT; John Ralph, SECRETARY; Kate Winnen, TREASURER; Jeff McLean, BOARD MEMBERS; Sophie O'Keeffe; MHS Board Member, Charlie Blackwood, Peter Goy, Barry Moran, Denise Wilkie.