Posted 21 October 2020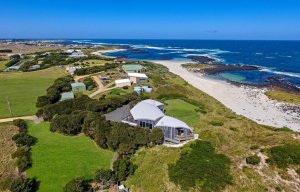 MurraytoMoyne CycleRelay: Sat 27 & Sun 28 March 2021
Registrations will Open – Mid January 2020
Subject to Current Health Advice !
Its October and normally we would be accepting Early Bird Registrations for the 2021 M2M. But it's Not a Normal Year!
The M2M Organising Committee are working to ensure we can meet all the event health requirements to offer a Safe and Covid free M2M Cycle Relay in 2021. Given the very positive news that we only had 1 new Covid case in Victoria today and the Nos in hospital are now down to 15, we are very enthusiastic that the Covid strategy is working and hopeful that we can run the 2021 M2M.
Therefore our hard working Committee members are very busy ensuring we can run the 2021 M2M ! Jeff is working on applying to each local government authorities for permission to run the M2M through their locality, completing the risk assessments, emergency master plans and event management documentation. "What do we do in the event of a Bush Fire"? Kate is undertaking her secretarial duties and ensuring we have our usual sponsors support prizes for 2021. John is ensuring all our accounts meet the auditors and AIDC requirements (a big job given the refunds from 2020), Peter is contacting all the supporters who make the Hamilton Stop a pleasant, organised and efficient happening, Helen is organising all our transport & accommodation requirements on route, Barry and Richard are recruiting and organising our very special on road safety support - Motorcycle Marshalls; John is contacting all our volunteers on the 3 routes who provide Corner Marshalls and support all the way to Port Fairy; Jenny & Denise are organising all our participant medals, gift packs; team Nos etc and ensuring all our publications are ready for 2021; Ailsa is organising our First Aid team and Charlie assists with our operation procedures and policies; Sophie is keeping us up to date on the Vic Health Department requirements and providing important health advice recommendations to the Committee.

We will be guided by the circumstances and health advice that exist in January before we start accepting registrations for the 2021 event.

Team Captains can commence their team preparations in the knowledge that we are organising to conduct the 2021 M2M.

Some of the considerations we need to take into account will be the safety of all our participants and this includes all the riders, support staff, and all the organisers and volunteers behind the scenes. In addition, we will need to meet the various official bodies Covid-19 risk assessments required by Vic Health and local government authorities.