Posted 25 January 2020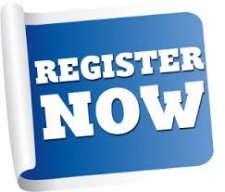 Ride Update
Know the Ride Rules
Registration Update:
Team Managers and individual team members or potential members should now be organising to register your Teams and individuals NOW. Go to the M2M Website for details. www.murraytomoyne.com.au
Final Closing Date for Registrations is Tuesday 31 March 2020.
Reminder: All Riders, Drivers and Supporters must be registered by the closing date. We have 10 weeks until the ride so if you have not commenced organising your team. Now is the time.
Currently we have 42 Teams registered. But many more teams & riders need to Register – Please do it NOW!!
The Early Bird Registration Prize was drawn at the January Committee meeting. Well done to all those who had registered before 12 January. Congratulations to Guin Cleminson from Team 99 – St Kilda Cycling Club. Guin was the 50th person to register and is a new rider this year, never having participated in the M2M before so well done on winning the prize at your first attempt. Guin was over the moon, telling us that she had never won a raffle or prize before and is really looking forward to the ride. Guin has seen the ride when she worked in Horsham and now she is riding in it ! We hope you have a great experience with your St Kilda CC team.
Ride Update:
Team Captains: Please check and ensure your members are registering !
Reminders to Team Captains and Riders.
The M2M provides riders of all abilities with the physical challenge to cover the full distance in not much more than 24 hours as a team in relay. It is not a Race ! The Ride Director on each leg will have ultimate control of decisions to be made once the ride is in progress. He or she will have radio contact with Motorcycle Marshals, Lead and Rear Vehicles, First Aid vehicles and can contact the Police if necessary.
Riders looking for more of a challenge can increase the distance of their relay sections or try riding a double shift. In the interests of safety and a directive from the Police, teams found racing will be stopped. No full distance riders are permitted.
We do not want the distance from the front of the ride to the back to be more than 60 kms, so if too many riders sit on the Lead Vehicle it may need to stop to allow the Rear Vehicle to catch up and keep the ride within the 60 km range. So riders need to keep this in mind.
In order to keep the relay moving down the road at a reasonable pace, teams should aim to keep some riders on the road at all times. Ie During the dinner break, the whole team should not stop. You should stagger those having a meal with those who keep riding. In this way you keep your team moving and this helps keep the ride within the 60 distance range. Pre – ordering you evening meal really speeds up the process !
Teams should not waste time on changeovers. You should be aiming to have your fresh riders ready to go as soon as your team comes along. They need to be ready and organised!
Teams should not have too many riders on the road at the one time, to ensure riders get enough rest before they do their next relay stint. You need riders to pace with, but you can join into a bunch with other teams of similar ability, so, 2 to 3 riders at a time means that your team does not have to changeover as often, thereby conserving energy.
Riding 1 hour on and 3 hours off would mean each rider would cover approximately 130kms out of the full 520km ride. If there are stronger riders in the team, they may elect to do longer relays, giving weaker riders a longer rest. No set distance is laid down for relaying, and change overs may be altered to suit the location of towns, wayside stops and riders' ability, but 20 to 30 kilometres is generally a comfortable distance for each riding stint.
A First Aid Unitwill be strategically placed on each of the ride routes, but it is advised for all teams to carry your own First Aid equipment.
Team Captains should also ensure all your transport equipment adheres to VicRoads safety requirements.
Hamilton Compulsory Stop: The Hamilton Show Grounds will again be the compulsory stop and all teams MUST register at the showgrounds once you arrive. Showers and toilet facilities will be available opposite the Show Grounds at the Hamilton Aquatic Centre. Accommodation is available at the Hamilton Sheep Judging Pavilion within the precinct.
Barry Moran, our Chief Motorcycle Marshall is again recruiting and co-ordinating the 30 odd Motorcycle Marshals for this year's event. Many will know Barry from his work as a volunteer Fireman with the CFA and as a member of the Warrnambool Motorcycle Club.
Ride Rules Update:
Cyclists should help others when riding in groups on the road. That is to point out hazards, potholes, slower riders ahead etc. Some less experienced riders need to learn the correct cycling etiquetteand the more experienced riders should be reinforcing these skills. Make sure you keep your eyes on the road and riders in front of you – even when talking to other riders. Safety comes First !!
Vehicles following a group of riders should be straddling the edge of the road on not sitting out in the middle of the road. This makes it much safer for vehicles wanting to overtake to see down the road and to see when it is safe to overtake. It also helps other riders to move through slower groups ahead.
Teams must make sure all support members and drivers must wear a reflective safety vest at all times (day & night).
Riders make sure you have your reflective vest for night-time riding and sufficient batteries for your front and rear lights. Be sure to use quality lights front and back. It is no excuse to say my light is not working or it fell off on the last rough section. Safety comes First !!
Riders MUST obey all road rules at all times and this includes wearing a helmet when on the road.
Registration Timetable: Normal Registrations: Close Tuesday 31 March 2020.
If you have any questions: Please contact our M2M Admin on 0467 788 765
M2M Administrator via email: admin@murraytomoyne.com.au www.facebook.com/murray2moyne/