Posted 18 October 2019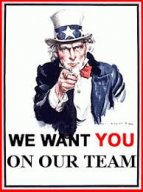 Registrations Now Open - Early Bird Prize
34th Murray to Moyne Cycling Relay: Saturday 4 and Sunday 5 April – 2020.
Team Registrations are now open for the 34th ride.
Reminder – Please ensure you book your accommodation well ahead.
Note: Victorian School Holidays: Saturday 28 March to Tuesday 14 April 2020.
Note: Easter Public Holidays: Good Friday, 10 April. Easter Sunday, 12 April. Easter Monday, 13 April 2020.
Online Registration Timetable:
Early Bird Registrations: Open Now, Close midnight Friday 16 December 2019. ($10 Discount).
Normal Registrations: Open 12.01am Saturday 17 December, Close Sunday 31 March 2019.
Early Bird Registration Prize:
Again we are delighted to announce that Hearn's Port Fairy Accommodation will provide one night accommodation for 2 people at one of their premium properties. Once the Early Bird Registration closes, one name will be drawn at random to WIN this prize at any one of Hearn's Fabulous Beachside properties. Many Teams use the Prize (if one of their team members wins it) as part of a raffle to raise funds for the team or maybe one of your members deserves special recognition for all their fundraising effort, support on the road for many years etc. The more team members you have registered by 16 December, the better chance someone in your team has to win the Prize.
Trip Advisor Review: FABULOUS - We booked all 4 Villa's for 3 nights Travelling as a group of friends, we booked Villa's 1-4, which gave us total privacy. We have stayed regularly over the years as we love it so much & now our friends share our same passion. Private courtyards & balconies, large open planned living & bedrooms, well-appointed kitchens (ready to cook up the bouillabaisse tonight), great heating, VIEWS OF THE OCEAN TO DIE FOR....Dog friendly & exceptionally comfortable...Couldn't recommend more highly... May 2019. Visit Hearn's Website: http://www.hearnsbeachsidevillas.com.au/our-villas.asp
Hearn's Accommodation: Phone: 03 5568 3150. E-mail: info@hearnsbeachsidevillas.com.au
The Murray to Moyne Cycling Relay: The M2M Committee has decided to keep the Registration Feesthe same as last year. Early Bird Registration $100; Normal Registration $110. This fee has remained the same over the last 5 years, making the M2M one of the best value rides in Australia. We understand the unique nature of the M2M and the extra costs teams have to cover in order to participate.
One rider last year said the M2M was the "Best Cycling Weekend in Australia"and we fully agree.
It's unique in that you ride as part of a team over such a long distance in 24 hours and it includes riding during the moonlight hours – a really special experience. But all this involves organisation and it is essential you have a Team Captain or Manager, who can herd everyone in an efficient and organised direction.
The M2M safety standard is rated as very low risk, however we also strongly recommended all participants (not only riders) be a member of Ambulance Victoria, or your State equivalent. If participants feel they are covered through their private Health Insurer, please confirm with your fund that this is the case. In addition, we also recommend that all riders be members of Bicycle Network Victoria as they provide comprehensive cover for ALL injuries involving bicycles.
The Murray To Moyne Has Two Goals:
To raise funds for Hospitals and Health Services throughout Victoria and beyond. In the spirit of the Murray to Moyne to raise much needed funds for health care, every team must nominate which Hospital or Health Beneficiary they will raise funds for when they register.
To continue Woody's dream of getting more people to realise the fabulous health and social benefits of riding a bike. The Murray to Moyne is a team relay event, so you can get a group of workmates, family or friends together and register a team, or let us know and we'll try to put you in touch with an existing team or others who are keen to start a new team in your area.
If you have any questions:
Please contact Lou, M2M Administrator or 0467 788 765 or via email: admin@murraytomoyne.com.au www.facebook.com/murray2moyne/