Posted 27 January 2019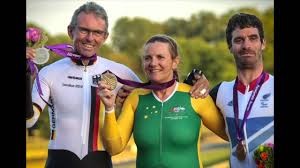 Ride Update
Know the Ride Rules
Registration Update:
Team Managers and individual team members or potential members should now be organising to register your Teams and individuals NOW. Go to the M2M Website for details. www.murraytomoyne.com.au
Final Closing Date for Registrations is Sunday 31 March 2019.
Reminder: All Riders, Drivers and Supporters must be registered by the closing date. We have 10 weeks until the ride so if you have not commenced organising your team. Now is the time.
Currently we have 40 Teams registered. But many more riders are yet to Register – do it NOW!!
The Early Bird Registration Prize was drawn at the December Committee meeting. Well done to all those who had registered before 16 December 2018. Congratulations go to Petra Ross from Team 12 – Warrnambool College. Petra is a new rider this year, having never participated in the M2M before so well done on winning the prize on your first ride. We hope you experience the champagneweather again this year! David Castles (Bus Driver for Team 12) was the winner in 2018 – so it pays to get your team members registered early. Team 12 obviously think so!!
Ride Update:
Team Captains: Please ensure your members are registering and being informed in a timely manner. This is vital to any efficient organisation!
We also welcome 2 new members of the M2M Committee, Barry Moran and Bruce Brown. Both are avid Motorcyclists and Barry is recruiting and co-ordinating the 20+ Motorcycle Marshals for this year's event. Many will know Bruce as he has been in charge of the Motorcycle Marshals on the Echuca route for a number of years.
Team Captains should also ensure all your transport equipment adheres to VicRoads safety requirements.
Rapid Relief are again willing to support the riders and supporters with refreshment stops on the Echuca and Swan Hill rides, details in later newsletters. Beulah Primary school have also provided a fantastic dinner stop on the Mildura ride and we expect this to happen again this year. We will send out details ASAP.
Hamilton Compulsory Stop: The Hamilton Show Grounds will again be the compulsory stop and all teams MUST register at the showgrounds once you arrive. Refurbished showers and toilet facilities will be available opposite the Show Grounds at the Hamilton Indoor Leisure and Aquatic Centre. Accommodation is available at the Hamilton Sheep Judging Pavilion within the precinct.
Ride Rules Update:
Cyclists should help others when riding in groups on the road. That is to point out hazards, potholes, slower riders ahead etc. Less experienced riders need to learn the correct cycling etiquetteand more experienced riders should be reinforcing these skills. Make sure you keep your eyes on the road and riders in front of you – even when talking to other riders. Safety comes First!!
Vehicles following a group of riders should be straddling the edge of the road - not sitting out in the middle of the road. This makes it much safer for vehicles wanting to overtake to see down the road and to see when it is safe to overtake. It also helps other riders to move through slower groups ahead.
Teams MUST make sure all support members and drivers wear a reflective safety vest at all times (day & night).
Riders make sure you have your reflective vest for night-time riding and sufficient batteries for your front and rear lights. Be sure to use quality lights front and back. It is no excuse to say "my light is not working" or "it fell off on the last rough section". Last year a rider had a very faint rear light, you could hardly see it and he/she was riding alone. Safety comes First!!
Riders MUST obey all road rules at all times and this includes wearing an appropriate helmet when on the road.
Around the Teams for 2019:
M2M welcomes the following new teams:
Australian Almonds from the Sunraysia, riding for Heartbeat Victoria and Flogging a Dead Horse from Portland, riding for Portland Hospital.
St Kilda Cycling Club will have Carol Cooke riding in their team this year. Carol is a Paralympian and has won the world Championship 9 times. In 2016 Carol was part of the Australian Paralympic team for Rio and came away with 2 gold medals in the Road Time Trial and Road Race. In 2017 Carol once again became a dual World Champion, retaining her #1 ranking and to cap off an amazing year was awarded the top award at the Victorian Institute of Sport – The Award of Excellence.
Although living with the never-ending symptoms of MS, Carol has the strength and courage to get up each day with a positive and motivated attitude. She has learnt to live for today and not worry about what may or may not happen in the future.
Registration Timetable:
Normal Registrations: Close Sunday 31 March 2019.
If you have any questions:
Please contact: M2M Administrator
0467 788 765 or via email: admin@murraytomoyne.com.au