Posted 08 November 2018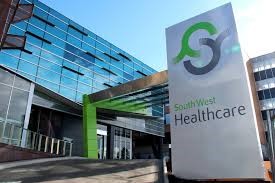 Ride Registration Portal – Active
Why Ride the Murray to Moyne?
M2M Website Update. Team and Participant Registration Portal – NOW OPEN
Team Managers and individual team members or potential members should now be aware that the M2M website has recently been updated and the Team and Individual members Registration Portal is Now Open.
Early Bird Registrations Close: Friday 16 December 2018, and the Final Closing Date for Registrations is Sunday 31 March 2019.
Dates for the 33rd Murray to Moyne Cycling Relay:
Dates: Saturday 6 and Sunday 7 April, 2019.
Note: Victorian School Holidays: Saturday 6 April to Monday 22 April 2019.
Note: Easter Public Holidays: Good Friday, 19 April. Easter Saturday, 20 April. Easter Sunday, 21 April. Easter Mon, 22 April.
Early Bird Registration Prize:
Again we are delighted to announce that Hearn's Port Fairy Accommodation will provide a nights accommodation for 2 at one of their premium properties. Once the Early Bird Registration closes, one registered participant's name will be drawn to WIN a weekend for 2 at one of Hearn's Fabulous Beachside properties. You have to be in it to WIN it. Just ask David Castles (2018 winner).
New Teams & New Team Managers:
If you are a member of a new team – Please note the following Top Ten Hints:
Your Team rides the whole distance – 520 kms.
Individuals ride in a relay and a team member must be on the road over the total distance.
Most individuals ride a total of 150kms to 200 kms in relay sections. Some ride 25 or 30 km sections with a partner and then change over to a new pair of riders – this is repeated over the whole distance. There is no minimum distance for an individual rider – its all up to you and your team. Planning the changeovers is important!
All teams will need some way of transporting their bikes to the start point and to hold bikes when someone is not on the road. This is usually achieved by organising a trailer well before the event. Run a special event to raise some funds for this purpose or if you are sponsored by a business, they might like to contribute to a trailer for the team.
Most teams and riders use road bikes for this event as the whole route is on paved roads.
All teams and all riders MUST follow the road rules, all riders MUST wear reflective tops at night and use quality lights both front and back and all riders MUST wear bike helmets at all times when riding. Safety is most important – for you and your fellow riders.
Many experienced teams pre-organise their meals – especially the dinner on Saturday afternoon/evening via Dunmunkle Lodge (Minyip), Beulah Primary School or the Rapid Relief Team (Stawell). This takes pressure off the team organisers and is a pleasant break for everyone off the road (details and menus in a later newsletter). When the team stops for dinner – many teams keep at least 1 rider on the road – so that you keep the team in motion. To do this the rider or riders need to organise to have their dinner earlier or later than the bulk of your team. Remember the distance from the lead car to the rear car cannot be more than 60 kms – so you don't want to lose time on the road by having a dinner stop for all riders at one time.
All Teams are required to STOP in Hamilton. Many teams stay at the Check In Point at the Hamilton Show Grounds (showers are available across the road at the Indoor pool), but some teams have also organised to stay overnight in motels or other types of accommodation.
For the Sunday morning ride from Hamilton to Port Fairy, many teams have all members of the team on the road. Morning tea such as hot pancakes are available at Macarthur or Hawkesdale (depending upon which route you are allocated).
When you arrive in Port Fairy, the town comes out to welcome you and most teams all ride in together to the applause of the community. Your chest gets bigger the further you ride in and at the finish you can have a great moment with all your fellow team members as you receive your medallions. Wow we made it! What a Ride! A Great Achievement!
Team Managers:
Please note that the minimum age for participants is 14 years and 9 months, as at 6th April 2019. We also recommend that all team members have Ambulance Insurance Cover. In the unfortunate circumstance that you are involved in a mishap, you do not need another big $$$ surprise.
Why are You Riding in the Murray to Moyne
By Suzan Morey, SWH Community Partnerships Manager.
My health service truly values the Murray to Moyne Cycle Relay. Over the 15 years I've been the contact point for the teams choosing to ride for South West Healthcare, more than $200,000 has been raised for otherwise unaffordable medical equipment, aides and initiatives. But just as importantly as the fundraising component is the friend raising and the fun raising. Our teams – their riders, support crew, supporters and families – are fantastic friends of, and ambassadors for, our organisation. They help promote our health messages locally, and all along the 520K stretch of road between Mildura and Port Fairy. And then there's the fitness side of it all plus the team building, the morale boosting and the social wellbeing benefits.
So highly regarded is all of this that we help pay for some of the running expenses such as onboard refreshments, transport costs and we host a Welcome Home Reception a month after the event to recognise the efforts of everyone.
We are also very proud that one of our current three teams, Warrnambool College (team #12), has been riding for us for 30 years and we are so thrilled that Lester Campbell was the recipient of the Graham Woodrup Memorial Award this year. Lester is now preparing for his 31th year as the fundraising committee manager. What an inspiration!
Our Scrubbers & The Gasman team supports our theatre-specific needs, Our Warrnambool College team supports our paediatrics-specific needs and our Grasmere Primary School team supports our palliative care-specific needs. There is no competition between any of these teams. We are one big happy family. We feel truly blessed that all of these people ride for our patients, and our community, and we look forward to Ride 2019.
If you have any questions:
Please contact Lou, 0467 788 765