Posted 30 September 2018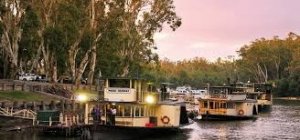 Why Not try a New Route in 2019?
Dates for the 33rd Murray to Moyne Cycling Relay: Saturday 6 and Sunday 7 April – 2019.
Note: Victorian School Holidays: Breakup Friday 5 April to Resume Tuesday 23 April.
Note: Easter Public Holidays: Good Friday, 19 April. Easter Saturday, 20 April. Easter Sunday, 21 April. Easter Monday, 22 April.
Online Registration Timetable:
Early Bird Registrations: Open Monday 15 October, Close Friday 16 December 2018. ($10 Discount).
Normal Registrations: Open Saturday 17 December 2018, Close Sunday 31 March 2019.
Early Bird Registration Prize:
Again, we are delighted to announce that Hearn's Port Fairy Accommodation will provide one nights accommodation for 2 at one of their premium properties. Once the Early Bird Registration Closes, one name will be drawn to WIN a weekend for 2 at one of Hearn's Fabulous Beachside properties.
The prize will be given to the Team do with as they wish. Many Teams use the Prize as part of a raffle to raise funds for the team or maybe one of your members deserves special recognition for all their fundraising effort, support on the road for many years etc. It's up to Your Team. Therefore, the more team members registered by 16 December, the more chance your team has to win the Prize.
Trip Advisor Reviews: "Heaven on Earth. OMG the photos don't do it justice, it's so close to ocean on a beautiful spot on the beach, you have private access to. We saw whales this morning from the breakfast table!!" 10 June 2018 - Tillers40
Visit Hearn's Website: http://www.hearnsbeachsidevillas.com.au/our-villas.asp
Hearn's Accommodation: Phone: 03 5568 3150. E-mail: info@hearnsbeachsidevillas.com.au
Team Renewal / Sustainability:
Team Captains and members should be always on the look-out for new team members. Many long- established teams have at times struggled to get enough riders after many years of dedicated service. So, think about recruiting some new blood – try and target some interested people so as to ensure your team sustainability.
Try a Different Start Point – Well worth it!
Mildura is located in the north-western corner of Victoria, on the banks of the Murray River, under 550 kilometres from Melbourne. The region around Mildura was transformed into a rich agricultural oasis thanks to the work of the Chaffey brothers from Canada in the late 1800s, due to their experience with creating irrigation settlements.
See the Old Mildura Homestead in Cureton Avenue, built in 1847 and known as the landmark where the vision of irrigation evolved. Rio Vista House, a Spanish masterpiece built in 1890 in Queen Anne style architecture, was the home of the Chaffeys and has been restored to its original condition. The Mildura Wharf provides a first-hand experience of 19th century river travel where visitors can take a paddlesteamer ride. Mildura's Grand Hotel began life as a coffee house in 1891 until it became the town's first pub in 1918. Chateau Mildura, an 1888 homestead located in nearby Irymple, was the catalyst for the set-up of the region's wine industry.
Swan Hill is a Rural City in the heart of the Murray River of about 20,000 people. It has a highly developed tourist economy along with the regional agricultural activities that generate high value produce (clean and green) worth over $285 Mil. These activities including the biggest almond farms in the southern hemisphere, the largest Australian concentration of fresh stone fruit, pistachios, olives, citrus, table grapes and after Sunraysia, the second largest wine grape production region in Victoria.
Swan Hill is home to the iconic Pioneer Settlement and a great way to experience the old world charm of this village on the banks of the "Mighty Murray".
Echuca is set within an irrigated pastoral and agricultural district on the Murray River, just across the river from the New South Wales border town of Moama. Echuca is the closest settlement on the Murray River to Melbourne.
Echuca was surveyed in 1854 and quickly became one of Australia's busiest inland ports, with paddle steamers ferrying supplies throughout Australia's interior via the river network. Improving road and rail transport eventually took over, with cargo transport on the river through the Port of Echuca ceasing in the very early 1900s. Since then, agriculture and tourism have developed as Echuca's main industries.
The heyday of paddle steamers and river trade has left a historic legacy to Echuca on which much of its tourism is built upon today. The original red gum wharf was constructed in stages from 1865 as a three-level structure to allow for the rise and fall of the river, ultimately reaching a length of 1200 metres. Only a small section of the wharf remains today, preserved as part of the recreated Port of Echuca tourist attraction, and serving as a great viewing deck of the Murray River and surrounding bush. As well as the wharf, this river port recreation of yesteryear features a museum, historic buildings, equipment displays, demonstrations and cruises on authentic paddle steamers.
If you have any questions:
Please contact Lou, M2M Administrator, via email or phone: admin@murraytomoyne.com.au 0467 788 765 www.facebook.com/murray2moyne/