Posted 14 February 2018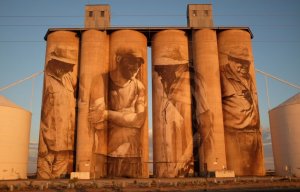 Newsletter No 12 – November 2017
Ride Registration Portal – Active
Training Tips: Edition #2
Welcome to New Teams
M2M Website Update and Team and Participant Registration Portal – NOW OPEN
Team Managers and individual team members or potential members should now be aware that the M2M website has recently been updated and the Team and Individual members Registration Portal is Now Open.
Early Bird Registrations Close 16 December 2017, and the Final Closing Date for Registrations is 26 March 2018.
Early Bird Registration Prize:
We are delighted to announce that Hearn's Port Fairy Accommodation will provide a nights accommodation for 2 at one of their premium properties. Once the Early Bird Registration Closes, One name will be drawn to WIN a weekend for 2 at one of Hearn's Fabulous Beachside properties in Port Fairy.
The prize will be given to the Team do with as they wish. Many Teams use the Prize as part of a raffle to raise funds for the team or maybe one of your members deserves special recognition for all their fundraising effort, support on the road for many years etc. It's up to Your Team. Therefore if you have more team members registered by 16 December, the more chance your team has to win the prize.
New Teams for 2018:
The M2M Welcomes: Dunmunkle Lodge (Wimmera) Riding for the aged care accommodation in Minyip. We all look forward to seeing your team on the road!
Swan Hill Route: Try a Different Start Point – Well worth it!
This year the riders from Swan Hill will have the opportunity to support the Dunmunkle Lodge by purchasing dinner on the way down to Hamilton – very similar arrangements as available on the Mildura ride – very popular with the support crews and riders every year. Details to follow in the next newsletter.
Team Managers:
Please note that the minimum age for participants is 14 years and 9 months, as at 6thApril 2018. We also recommend that all team members have Ambulance Insurance Cover – In the unfortunate circumstance that you are involved in a mishap – then you do not need another big $ surprise!
Murray to Moyne Annual General Meeting:
The M2M recently conducted its AGM in Port Fairy and John Clue (President) delivered his Annual Report to the Board and Members of the Committee. John highlighted the community involvement in rising to the challenge of running the M2M Cycling Relay as an independent community organisation. He thanked the Board members for their work and the many volunteers for making the 31st running of the ride a real success. In addition he thanked the Moyne Health Board for their ongoing support, especially Mr David Lee (past CEO), for ensuring a smooth transition to an independent organisation. Our Treasurer Bernie Waixel, was recognised for steering the Board in the right direction and ensuring the successful transition to a new accounting and registration system, both of which required many hours of problem solving, and ensuring we satisfy all regulatory requirements.
Special mention was for our Administrator, Lou Hollis, for her ability to meet the challenges of a new job in a short time. John also mentioned the move to the new registration system, newsletter, and to Woody for ensuring good weather for the 31st ride.
The following Office Bearers where elected to the Board.
President: John Clue, Vice President: Hester Woodrup, Secretary: Kate Winnen, Treasurer: Bernie Waixel, Plus the Following Board Members: Mike Cornett, Peter Bollard, Jeff McLean, Peter Goy, Charlie Blackwood and Karen Foster (Moyne Health Services Board representative).
What's on the Road!
Well, if you join the Mildura ride in 2018, you will pass the famous Brim "Farmer Quartet" Silos, designed and painted by artist Guido van Helten. Located on the Henty Highway and stretching out across all four of the Brim silos (30 meters high), this massive mural was painted in 2015 as a tribute to the drought-stricken farming community. Created in van Helten's famous monochromatic photo-realistic style, the mural has instantly become a regional landmark and provided the inspiration for The Silo Art Trail project across the county. Aesthetically the artwork aims to convey the strong sense of community spirit discovered by Guido while spending time in Brim. The artwork fuses the different elements of farming life into the monumental structure. It is a historical symbol of the changing landscape of the Wimmera.
Training Tips – Edition # 2 – Jeff McLean
It is now some 8 weeks since my last article on training tips which focused on getting base training into your program. If you have been able to train consistently in this period, and gradually increased the distance you can ride, you should notice that your fitness and cycling skills have improved considerably. We are still some 19 weeks out from our Murray to Moyne objective, so there is enough time to continue working on your endurance to improve your cardiovascular fitness.
Another important factor in cycling fitness is strength. Many of us witnessed Cadel Evans brilliant win in the World Championship where he attacked on the last hill on the big chainwheel, and used his superior strength to ride away from his competitors to take the win. By now adding some strength cycling into your program, you can develop your ability to ride hills stronger, fight on to close gaps quickly, and build upon all those base kilometres you have been doing at an easier intensity, to provide a bit more power to your pedal strokes.
The best method to do this is to find a hill and practice riding on the seat with a much higher gear than you normally would. Aim at a cadence of about 50 rpm. Concentrate on a sustained effort, keeping your upper body anchored rock solid. Keep your pedalling smooth, sit well back on the seat, your hands on the tops of your bars. A warning, be careful you do not hurt your back, concentrate on using your core strength. If you think it is placing too much strain on your back, ride a smaller lighter gear and build up to using higher gears. Definitely err on the side of caution. The hill does not have to be long or steep, just choose what you can cope with, and repeat the effort as many times that you are comfortable with. Ideally, do this twice a week, continue your base training, but replace some it with these strength sessions, and make sure you schedule some rest time to recover.
To happy and safe cycling. Jeff McLean.
Registration Timetable:
Early Bird Registrations: Open 16 October, Close 16 December 2017.
Normal Registrations: Open 17 December, Close 26 March 2018.