Posted 22 March 2017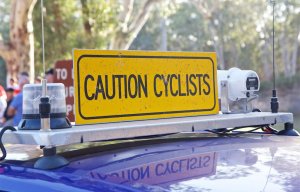 Ride Update: The 31st Year.
Final Briefing for Team Captains / Participants
Maywe all experience fine weather and a tail wind!
The Murray to Moyne Cycle Relay Welcomes the Defence Force Veterans: Riding for "Ride 2 Recovery"
Congratulations to the Colac Cranks - Team 30 (Colac Area Health) who have a team of 27 Riders and 5 Support members. Clearly the largest number of participants for the 31st ride. Give them a big shout when you see them.
From the Ride Directors Desk:
Ride Check In Times & Locations: Team Captains Must Check In your teams with the ride officials on Friday evening 6:00 pm to 7:00 pm or Saturday morning from 7:30 am to 8:30 pm
Mildura Ride: Friday Night 31 March or Sat 1 April - Fishers IGA, 15thAvenue, Irymple (5 km South of the river).
Swan Hill Ride: Friday Night 31 March or Sat 1 April - Showgrounds at Stradbroke Avenue, Swan Hill.
Echuca Ride: Friday Night 31 March – Paddle Wheel Motel Car Park, 385 High Street, Echuca or Sat 1 April – Victoria Park Boat Ramp.
Hamilton to Port Fairy - Sunday Striders Ride: Saturday Night 1 April or Sunday 2 April – Hamilton Showgrounds before 7:00 am. Check in at the M2M Officials Caravan.
Rapid Relief Team: Will be providing Breakfast at the start of both the Echuca and Swan Hill rides. Menu includes Bacon & Egg rolls, apple / orange juice, and water – free of Charge!
Team Captains will receive their Team Packs at the Check In: Included will be…..
Official Ride Guide, Riders Team Numbers, List of Teams Participating.
Vehicle Numbers, Route Stickers for your team for the final stage from Hamilton to Port Fairy via either Penshurst or Macarthur (Pink or Green). Safety pins for rider numbers.
Time of Departure from Hamilton.
General Information about the availability of meals on route (Also see Newsletter No 7).
Vic Roads: Bike law booklet; information on the Port Fairy to Warrnambool Rail Trail.
Complimentary Sunbeam Products – Sultanas and nuts.
Compulsory Team Briefing for Team Captains, Riders, Drivers and Support Crews:
All participants must attend the Teams Briefing on Saturday 1 April at 8:30 am at the official start points for each ride. Here you will meet your Ride Director and representatives of Victoria Police. This final briefing will go over any ride updates as to the road or traffic conditions, weather conditions, etc. All the people involved in ensuring the ride is safely conducted will be introduced and their respective roles will be explained. Please ensure your team obeys any safety instructions given at the briefing as it's in everyone's interest that you do so.
Ride Directors for 2017: Mildura Ride: John Clue; Swan Hill Ride: Leigh Parker; Echuca Ride: Jeff McLean.
Each Ride Director will have ultimate control of decisions made on the route once the event commences. The Ride Directors will be in contact with Motorcycle Marshals, Medical Vehicles, Lead and Rear Vehicles, Corner Marshals and Victoria Police.
Lead Vehicles: No rider is to pass or gain pace from the Lead Vehicle or their team will be withdrawn immediately from the event. If riders are ahead of the Lead Vehicle, they are deemed to be excluded from the event.
Rear Vehicles: The Rear Vehicle cannot average less than 22K/h in order to complete the event within 24 Hours. The Rear Vehicle will not stop for teams that pull off the road. You should ensure you have at least 1 rider on the road at all times. If a cyclist is behind the Rear Vehicle, they are deemed to be excluded from the event.
Motorcycle Marshals: Will be wearing orange reflective vests, they will be moving through the ride to give assistance where necessary and to ensure everyone is following correct ride safety procedures, including riders and support vehicles. Please ensure you follow any directions from Motorcycle Marshals.
Medical Vehicles: There will be a Medical Vehicle on each route and their role is to provide assistance to any accident or incident as well as control vehicles in the area. We hope they will not be needed. Each team should carry your own First Aid Kit for minor problems.
Team Numbers: Help officials and your team support to identify you on the road. Each rider is to write their name and basic medical information on the back of your team number before you commence the event. It must be pinned on your lower back and be visible at all times. This is for your safety and to assist any emergency support to help you if you need it.
Mildura Ride: Compulsory Stop at Warracknabeal. This is to enable the ride to come back together, teams to regroup and reduce the gap from the Lead to the Rear Vehicle.
Echuca Ride: Compulsory Stop at Stawell. This stop will allow you time for teams to re-group and for Dinner. Rapid Relief Team will be providing meals for a gold coin donation.
All Routes: Compulsory Stop at Hamilton. The first in your team to arrive in Hamilton Must Check In at the Hamilton Show Grounds with the Murray to Moyne Officials. (We need to know your Team has arrived).
Accommodation is available in the Sheep Judging Pavilion and showers / toilets are available across the road at the Hamilton Indoor Leisure & Aquatic Centre.
BBQ Supper is available from 10:00 pm to 12:30 pm and Breakfast is available from 5:30 am at the southern end of the Sheep Pavilion. (Provided by Hamilton Lions Club).
Departure from Hamilton: Team Captains: MUST ensure your team leaves Hamilton on Sunday morning at the correct time. The 2 routes from Hamilton to Port Fairy are designed to get all riders into Port Fairy by 11:30 am – even the slowest! Many teams have a stop along the way either at Penshurst or Macarthur. Please ensure you only stop for a short time – the Rear Vehicle must keep moving to keep the ride on schedule and within the VicPol regulations.
Small groups of 10 teams will leave at 1 minute intervals commencing at 7:00 am. Each team MUST follow your designated route to Port Fairy. This is to ensure groups are spaced out and the flow of local traffic is not impeded. Failure to comply could result in your team being omitted from the event.
On this stage of the ride only ONE vehicle is allowed to follow each team. Other non-designated support vehicles must remain ahead of the Lead Vehicle if they wish to travel down the ride route. If your non-designated vehicle leaves Hamilton behind the Lead Vehicle (after the ride has officially commenced) then you will be directed by Police to travel directly to Port Fairy via Mt Napier Road. This is necessary to prevent traffic congestion and is a response to Police requests. Only ONE vehicle per team will be provided with the Official (Pink or Green) sticker and it is to be placed on the top drivers' side corner of the vehicle – it's imperative that you know which vehicle is to follow the riders before you start the final stage to Port Fairy.
Extreme care needs to be taken on both routes because of the congestion and narrow roads. Following vehicles need to keep well over to the left (this should involve the left wheel of the vehicle straddling the gravel or the edge of the road where practical). Cyclists should remain as far left as possible, ride in single file on double line sections, on crests and on winding sections of the road. Everyone (Riders / Drivers) need to show courtesy to oncoming vehicles and overtaking vehicles.
Watch OUT: There are GoPro cameras on the road. There will also be a Police presence in either a patrol vehicle and or Police motorcycle officer allocated to both routes. The Police are there to improve safety of the participants and to enforce the road rules where necessary. Be Warned! Most complaints by the public are from this section of the ride.
Team Organisation and Punctuality is very important for the Final Stage from Hamilton.
Arrival in Port Fairy (Moyne River): On arrival in Port Fairy you will be directed by Marshals across the very busy Princes Highway (extreme care required) and then through to the finish reception area (Railway Place) in the centre of town. Leading cyclists may be controlled to ensure a steady flow of riders come into the finish together. Most teams wait for all members to arrive so they come across the line as one group – quite a spectacle. Therefore there is no reason to race to Port Fairy – most teams ride as a group at a steady pace from Hamilton – enjoying the scenery, farmland and views of the coast as you come closer to the Moyne River.
At the conclusion of the Murray to Moyne Cycle Relay, entertainment will be provided and participants will receive their medallions. The Graham Woodrup Memorial Award will be made on the stage to recognise someone who has made an exceptional effort and inspiration to others in the course of his/her team's involvement with the Murray to Moyne, In Memory of Woody.
Showers are available anytime in Port Fairy at the Belfast Aquatic Centre – Campbell Street. (Gold Coin Donation).
(STOP PRESS) Special Reminders: Make sure you have your reflective vest for night-time riding and sufficient batteries for your front and rear lights. Lights should be turned on at sunset: 7:13 pm.
Daylight Savings Endsat 2:00 pm Sunday 2 April. Giving you an extra hour sleep – you'll need it!
Horsham – Caltex Service Station- located at 88 Stawell Road (A200) is being renovated and thus no service provided this year. Another Caltex station is located at 129 Baillie Street – also open 24 Hrs.
Hamilton to Port Fairy– via Macarthur: Macarthur Lions Club - offering tea, coffee or milo with either a scone or pikelets for $5.00 for teams on the Macarthur route, call 0427101559 to pre-order. Via Hawkesdale: The Hawkesdale community will also be providing refreshments at Hawkesdale.
The Murray to Moyne Cycling Relay Committee is a community organisation dedicated to raise funds for Moyne Health Services and facilitate fund raising for health related institutions across Victoria, SA, & NSW and to promote healthy lifestyles through cycling, following the inspiration and example made by Graham "Woody" Woodrup.
This cycle relay has been organised by: John Clue, President; Hester Woodrup, Vice President; Kate Winnen, Secretary; Bernie Waixel, Treasurer, along with the following Members of the Committee: Charlie Blackwood, Peter Bollard, Jeff McLean, John Ralph, Mike Cornett, Jenny McLean, Errol Carter, Ailsa Paltridge, Alice Birrell, Cynthia McLaren, Denise Wilkie, Helen Tredinnick, Marian Cornett and Peter Goy. IT Support: Gerard Cashill and James Ng.
Special Thank you to Lou Hollis (M2M Administrator) for all your hard work, organisation and cheerful attitude in making it all happen. Thanks Lou from everyone!!
The Board and Committee would like to thank all 2017 participants of the M2M and to wish you all success in helping you reach your team goals and personal milestones. We look forward to the 2018 ride and hope you will all assemble in 12 months' time on the banks of the Murray River to cycle the 520 kms to the Moyne River and enjoy the friendships and comradery you make on your journey, whilst improving your health and raising funds for your chosen health charity.
We look forward to meeting you on the 2017 ride next week and we trust you enjoy the M2M experience so much that you will participate again in 2018 – Fitter, Healthier and making our community a better place in which to live.