Posted 27 January 2017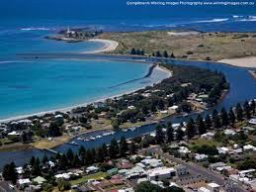 Graham Woodrup Memorial Award – 2017
Please think about nominating someone special !
Each year 'The Graham Woodrup Memorial Award' is recognised by a special award being presented to someone who has displayed 'exceptional effort and inspiration' to others in the course of his/her team's involvement with the Murray to Moyne, In memory of 'Woody'.


Who is eligible for the award?
Any person associated with the Murray to Moyne, as a Rider, Support Crew or Event Volunteer. All potential recipients of the award (nominees) are required to be present at the Final Presentation Ceremony in Port Fairy on Sunday 2 April 2017.
Criteria - Exceptional effort and inspiration:
Graham Woodrup or Woody as he was fondly known, was a visionary. He had a dynamic and enthusiastic personality, inspiring others by example to be generous with their talents by using them to help others. These characteristics epitomise this award for 'exceptional effort and inspiration to others'.
Nominations should address the following criteria:
A person who has overcome difficult circumstances to participate in or be associated with the M2M.
A person who has inspired others by their actions and commitment to the M2M.
A person who, through the M2M, has motivated others to get on a bike and have a go!
A person who has encouraged others through the M2M to fundraise for a hospital or health related organisation.
A person who has contributed significantly to the M2M at a team level.
2016 Joint Awardees:
Mary McGowan, Cytotoxic Cyclists, Children's Cancer Foundation.
Winston Silbereisen, Daylesford Wheelsuckers, Hepburn Health Service.
Teams – Please nominate someone who you think might be eligible!
Full nomination details can be found at the M2M Website: https://www.murraytomoyne.com.au/woodrup_award.php
From the Ride Directors Desk:
Reminders to Team Captains and Riders.
The M2M provides riders of all abilities with the physical challenge to cover the full distance in not much more than 24 hours as a team in relay.
The Ride Director on each leg will have ultimate control of decisions to be made once the ride is in progress. He or she will have radio contact with Motorcycle Marshals, Lead and Rear Vehicles, Medical Vehicles and can contact the Police if necessary.
Riders looking for more of a challenge can increase the distance of their relay sections or try riding a double shift. In the interests of safety and a directive from the Police, teams found racing will be stopped. No full distance riders are permitted.
We do not want the distance from the front of the ride to the back to be more than 60 kms, so if too many riders sit on the Lead Vehicle it may need to stop to allow the Rear Vehicle to catch up and keep the ride within the 60 km range. This was necessary on the Mildura and Echuca ride last year, so riders need to keep this in mind. It is NOT a race !
In order to keep the relay moving down the road at a reasonable pace, teams should aim to keep some riders on the road at all times. Ie During the dinner break, the whole team should not stop. You should stagger those having a meal with those who keep riding. In this way you keep your team moving and this helps keep the ride within the 60 distance range.
Teams should not waste time on changeovers. You should be aiming to have your fresh riders ready to go as soon as your team comes along. They need to be ready and organised !
Riding 1 hour on and 3 hours off would mean each rider would cover approximately 130kms out of the full 520km ride. If there are stronger riders in the team, they may elect to do longer relays, giving weaker riders a longer rest. No set distance is laid down for relaying, and change overs may be altered to suit the location of towns, wayside stops and riders' ability, but 20 to 30 kilometres is generally a comfortable distance for each riding stint.
Teams should not have too many riders on the road at the one time, to ensure riders get enough rest before they do their next stint. You need riders to pace with, but you can join into a bunch with other teams of similar ability, so, 2 to 3 riders at a time means that your team does not have to changeover as often, thereby conserving energy.

Ride Update: The 31st Year.
Catering Arrangements as at end of January.
The Rapid Relief organisation have confirmed they will supply catering at the following venues for this year's ride. Start of Echuca and Swan Hill ride – Breakfast. Dinner at Stawell for the Echuca ride.
Beulah Primary School – Dinner – Mildura ride: Relaxing venue, great food, great facilities – Waiting on confirmation. We will send out menus and order forms ASAP.
The Lions Club of Hamilton will provide a BBQ and soup at the Hamilton Show Grounds well into the night and a Breakfast before the ride commences from Hamilton to Port Fairy.
Team Captains: Please ensure your members are registering and please send these Newsletters out to all your team members via e-mail- being informed in a timely manner is vital to any efficient organisation.
All previous Newsletters are located at: https://www.murraytomoyne.com.au/
Team Biographies:
The M2M Committee would like to include more Team Bio's on the website, so if you would like to submit some information about your team, please do so. Some guidelines include:
Who initiated the team and when was the team established? Official Team Name and M2M Team number ?
Why was the team established – who are you raising funds for ? How have the funds raised been used ?
Do you have any notable experiences from the M2M relay – what do you enjoy most / least about the ride ?
What fundraising activities have you run and how successful are they !
How has your teams fitness improved as a result of the relay ie How much training does the team do, How often; All year or just in the months before the ride ?
Have you had any funny / amusing events occur as a result of participating in the relay ?
Please include a team photo or similar and send any Team Bio's to: admin@murraytomoyne.com.au
Quiz: Which Team travels the greatest distance to participate in the M2M ? How many Ks do they travel ?
Please send your answers to: admin@murraytomoyne.com.au
Congratulations to Richie Port on winning the "Tour Down Under"
His training tips must really work ! (Please see newsletter No 4).
Follow us on Facebook: www.facebook.com/murray2moyne/