Posted 09 December 2016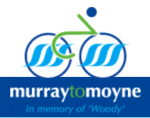 Registration Update:
Know the Ride Rules:
Early Bird Team and participant Registrations Close,16 December 2016. From this date the cost of a registration will increase by $10.00 ($5.00 for Sunday Striders) until the event closing date of 10 March 2017, so if you have not registered yet, please do so!!!
As at 7thDecember, we have 26 Teams registered, which is ahead of this time last year, so congratulations to all who are getting your teams off the ground and organised.
We have had a couple of phone calls asking why we have moved to a new registration system. It's important to note that we have moved to the new registration system to improve our efficiency and to reduce the paperwork required by Team Captains. Most importantly it is a requirement of our insurers & police and emergency services that we have all participants sign off on the insurance indemnity and that they read and accept the rules of the ride. In the past this was done at the commencement of the ride with individual pieces of paper, which are difficult to manage and keep for our records.
Team Captains and participants who have used the new system all report how easy it is and how well it monitors all your riders and supporters registration progress via emails. We urge you to give it a go and we are confident you will be able to see the advantages for everyone.
Welcome to New Teams:
If you are new to the Murray to Moyne and would like some friendly advice on how to conduct your ride or advice on fundraising please give our Event Administrator, Lou, an email. Lou can organise a very experienced M2M member to contact you and give you some practical and timely advice. We have new teams from Vision Super, Ride4TaraJ; Creswick & Clunes CROCS, just to name a few.
Ride Rules Update:
Riders are reminded that lights MUST only be attached to your bike, not your helmet! This is the road law.
Vehicles should only use low beam when in proximity of the ride and other teams. We have had many issues with drivers leaving their lights on high when parking on the side of the road or moving along the ride. Please consider the other riders and support crews.
Cycling Secrets: This website clearly explains many cycling techniques and helpful hints: Great for new teams / riders.
Cycling Secrets: http://www.cycling-secrets.com/pedaling-technique/
Cycling Secrets: http://www.cycling-secrets.com/spitting/
Cycling Secrets: http://www.cycling-secrets.com/group-riding-turns-echelons-and-pacelines/
Cycling Secrets: http://www.cycling-secrets.com/how-to-crash-not/