Posted 01 February 2021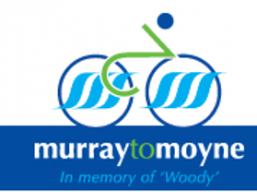 Copy of the Rider & Support Crew CovidSafe Declaration
Rider & Support Crew Covid – 19 Declaration
Must be completed less than 24 Hours before the event.
Team Captains MUST return all Declarations to the Ride Director before the Start of the Event or at the Friday Night Briefing !
By signing this declaration, you are acknowledging that:
You have NOT tested positive to Covid-19 in the last 30 days.
You haveNOT travelled to or from overseas or a designated (DHHS) Hot Spot in the past 30 days.
You areNOT unwell or displaying any Covid-19 or flu-like symptoms.
Cough
Fever
Sore Throat
Shortness of Breath
Runny Nose
Loss of sense of smell or Taste
You are NOT currently required to be in isolation because you are awaiting Covid-19 test results or have been diagnosed with Covid-19.
You areNOT identified as being a close contact (Indicated by DHHS) to someone who is a confirmed Covid-19 case.
IF YOU CANNOT MEET THE ABOVE CRITERIA PLEASE LET YOUR TEAM CAPTAIN KNOW AND WITHDRAW FROM THE 2021 MURRAY TO MOYNE CYCLE RELAY.
Thankyou for helping to keep the M2M participants and volunteers safe.
(Print your Full Name)________________________________________________________
(Print your Full Address)______________________________________________________
__________________________________________________________________________
Mobile Contact No:__________________________________________________________
M2M Team Name:___________________________________________________________
M2M Team No:_________________________ Date:_______________________________